Let's face it, you can always rely on Jennifer Lawrence to give good photo, and her latest fan-girl moment, with film veteran Bill Murray, is no exception.
SEE MORE:
The Oscar-winning actress was given the chance to meet Bill, backstage at Comic-Con on Thursday night, where she was promoting her latest outing as Katniss Everdeen in the last instalment of the 'Hunger Games' franchise.
Never one to let a little thing like decorum stand in the way of a fabulous photo, Jennifer was seen posing for a photo with Bill, unable to control her excitement at having met him, as she pointed with a massive open-mouthed grin on her face.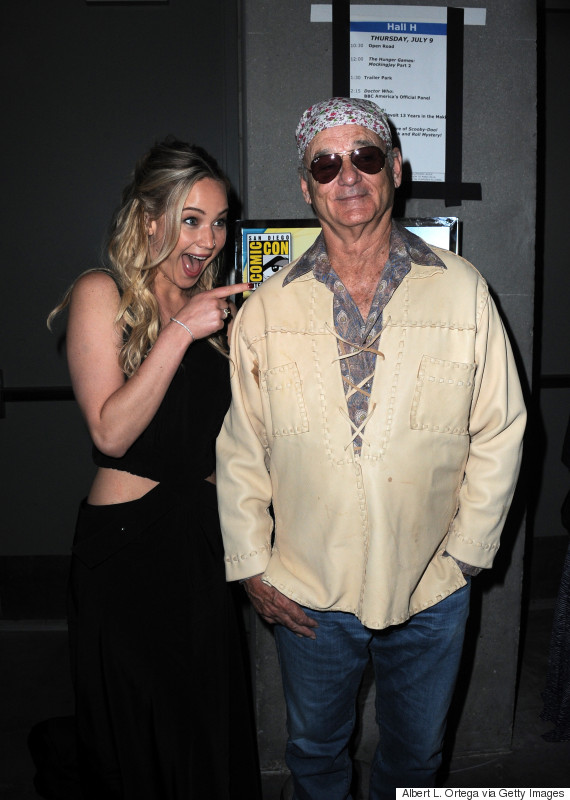 *applauds*
She also posed for a slightly less lol-worthy photo, standing side-by-side with the 'Lost In Translation' star.
We have a feeling that's the one her mum will be getting framed, rather than the slightly less serene alternative…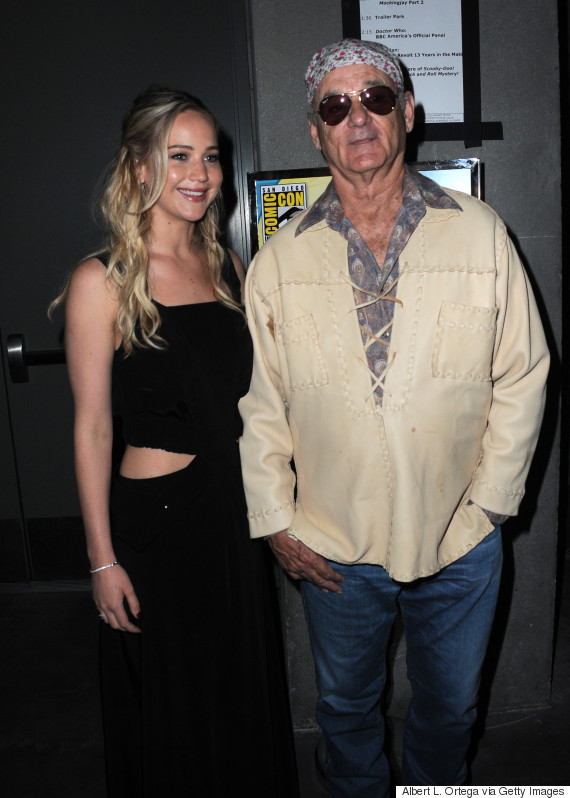 Bill Murray and Jennifer Lawrence
J-Law's run-ins with Hollywood legends are, frankly, the main reason we're glad video cameras were ever invented - who could forget the time she was greeted by Jack Nicholson, at the Academy Awards, in 2013?
And even when she's just out for dinner with friends, the ensuing photos are totally joyous.
Last week, she put on a show for paparazzi photographers, who were waiting for her outside a restaurant, turning her walk to her taxi into a strut on the catwalk, swishing her hair and even performing a walrus impression with two trusty chopsticks she happened to have to hand.
Amazing.
LIKE US ON FACEBOOK | FOLLOW US ON TWITTER