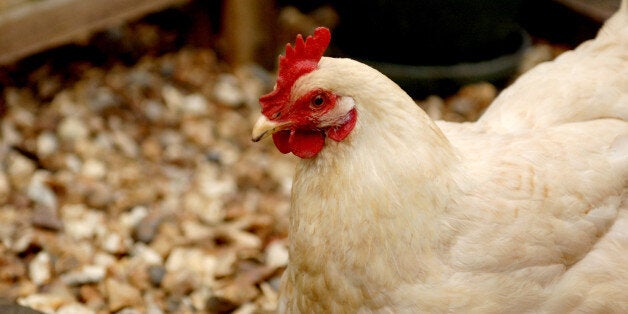 A case of suspected bird flu has been found on a poultry farm in Lancashire, the Department for Environment, Food and Rural Affairs has said.
A temporary control zone has been established at the farm, with all birds being humanely destroyed, ITV reports.
Officials said a 10km (six mile) control zone had been imposed around the farm to limit the risk of the disease spreading.
The UK's chief veterinary officer Nigel Gibbens said in a statement: "We have taken swift precautionary action to limit the risk of disease spreading. These measures to control the movement of poultry and humanely cull birds at the farm are part of our tried and tested approach to deal with such incidents.
"The advice from Public Health England is that the risk to public health is very low. The Food Standards Agency has said there is no food safety risk for consumers. I would urge bird keepers to be vigilant for any signs of disease, report suspect disease to their nearest APHA office and to ensure they are maintaining good biosecurity on their premises."
A strain of bird flu was found on a duck breeding farm in East Yorkshire last November, resulting in 6,000 ducks being culled, and was the first serious case of the virus since 2008.
The flu, also known as avian influenza, is a viral infection spread among birds, affecting many species including chickens, ducks, turkey and geese. It is highly contagious and can be passed between commercial, wild and pet birds. It can also affect humans in rare cases, and has resulted in a number of deaths around the world.
Two particular strains - H5N1 and H7N9 - have caused "serious concern" in recent years, according to the NHS.
The United States is currently experiencing a widespread bird flu outbreak, and has been forced to buy eggs from Europe for the first time in a decade to combat rising egg prices. One supermarket in Texas had even resulted in limiting egg and egg-product purchases.
Popular in the Community