A mother-of-two received a shock this week while feeding her son, after she realised her two-year-old daughter had gone very quiet in the next room.
When Victoria Farmer went to check on her toddler, she discovered Anistyn had completely covered herself in a bucket of white paint.
Not only that, but she had walked white footprints throughout the house they were about to put up for sale.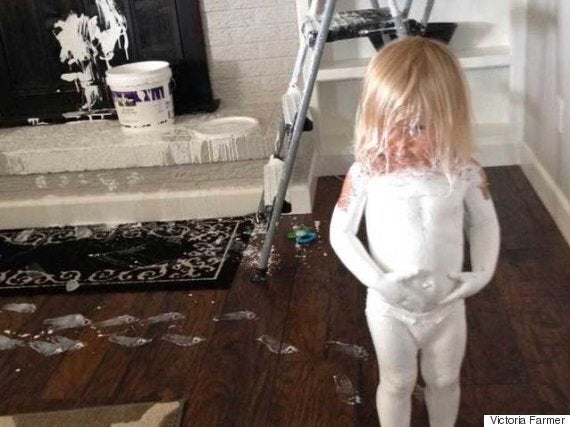 The photo shows the two-year-old covered in white paint up to her neck, with some dripping from her hair.
In the background, there is more white paint smeared on the wall, and dripping from the paint bucket.
The mother said Anistyn stood there without saying a word, but soon received some help from her aunt who dunked her in the bath and luckily, Farmer said the paint came off pretty easily.
The floor, however, wasn't so easy to fix.
"We're still cleaning paint off the floor," she admitted.
The night before the incident, Farmer and her husband were unable to get the lid properly on top of the white paint bucket, but didn't expect their daughter to get her hands on it.
The mother-of-two admits that Anistyn is "really quick" and said she could make a book of the insane things she has done.
Farmer said Anistyn regularly paints herself with sharpies, finger paints and watercolours... and now white house paint.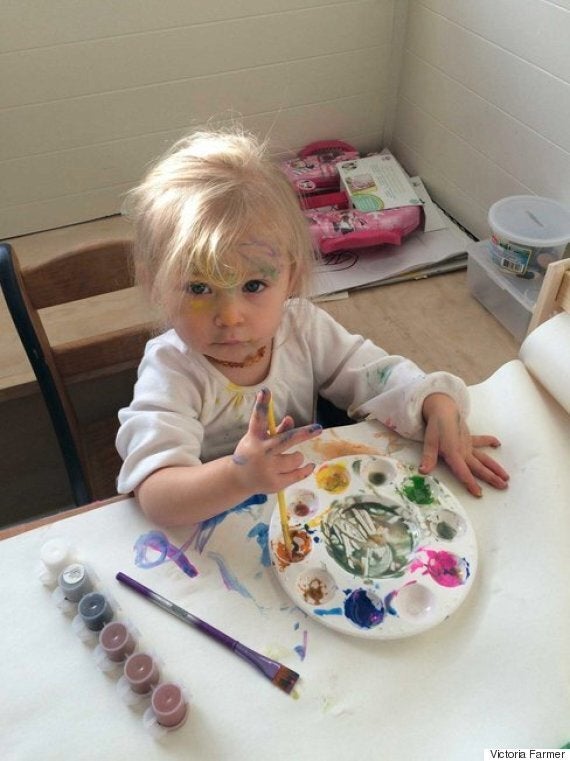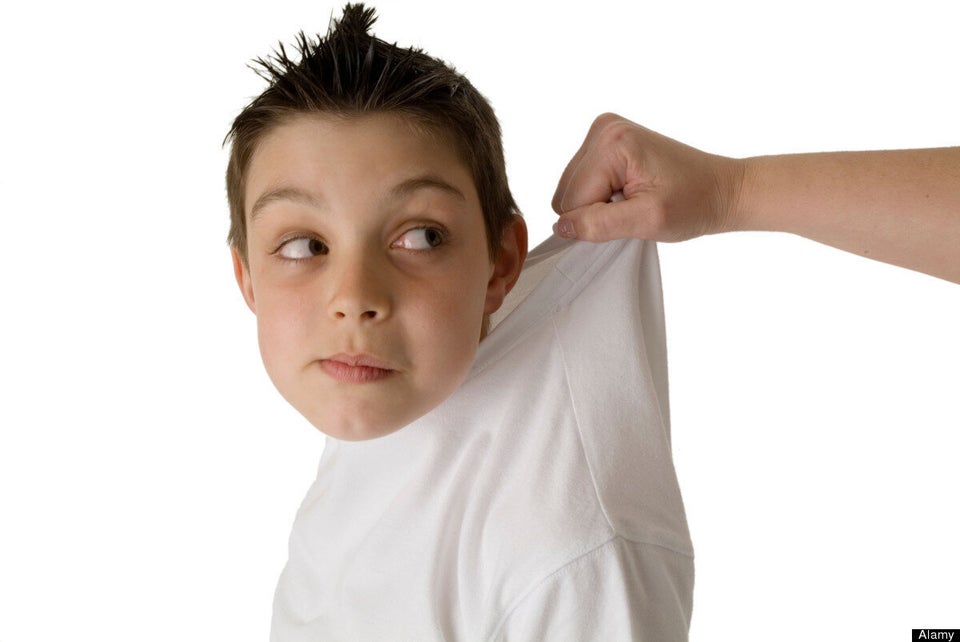 10 Ways To Discipline Naughty Children