Liverpool and Manchester City have reached an agreement for the transfer of Raheem Sterling -- an incredible £49 million. The 20-year-old winger will move to the Etihad subject to passing a medical and agreeing personal terms.
The deal makes Sterling the most expensive English player in history, and the third most expensive transfer to a British club.
The player has been at the centre of a prolonged dispute with the Merseyside club, the England international determined to pursue his career elsewhere at the behest, critics claim, of his Svengali-like agent Aidy Ward.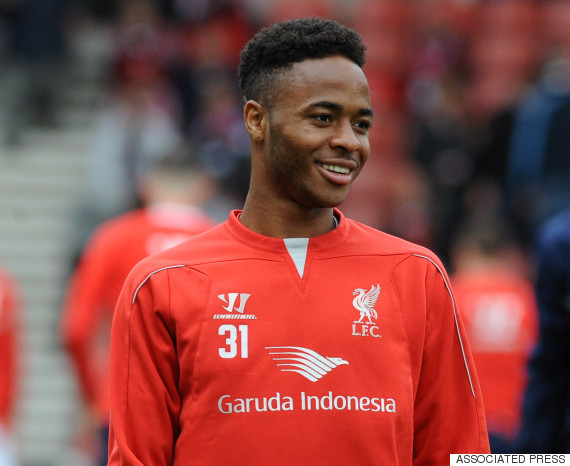 Raheem Sterling during the English Premier League soccer match between Stoke City and Liverpool at the Britannia Stadium, Stoke on Trent, England, Sunday, May 24, 2015
The Anfield hierarchy rejected two previous bids from City. On Sunday, the midfielder was named in Liverpool's 30-man squad to travel on a pre-season tour of Thailand and Australia, the Anfield club forcing City's into making an improved bid.
In recent weeks, former Liverpool players have lined up to criticise Sterling's handling of the contract dispute, most notably Steven Gerrard who said he was "disappointed" with the player's behavior.
"You don't have to throw in illness, or refuse to go on tour," said Gerrard, now wearing the colours of LA Galaxy. "The fans have shown him great support, they want him to stay and I believe that he should too."
The transfer means a likely payday for most concerned, including Liverpool, Sterling and, of course, his agent.
Premier League largesse:
Angel di Maria (Man United) - £60m
Fernando Torres (Chelsea) - £50m
Raheem Sterling (Man City) - £49m
Mesut Ozil (Arsenal) - £42.5m
Sergio Aguero (Man City) - £38m
Juan Mata (Man United) - £37m
Andy Carroll (Liverpool) - £35m
Alexis Sanchez (Arsenal) - £35m
Fernandino (Man City) - £34m
Robinho (Man City) - £32.5m