54 stingrays have died after a tank at Brookfield Zoo in Chicago began malfunctioning.
An investigation is underway to determine the cause of the deaths, but early indicators suggest an alarm in the system that regulates the exhibit's temperature, ozone and oxygen levels cut out.
Staff at the zoo witnessed the creatures behaving erratically in their aquarium which lead them to provide emergency medical treatment.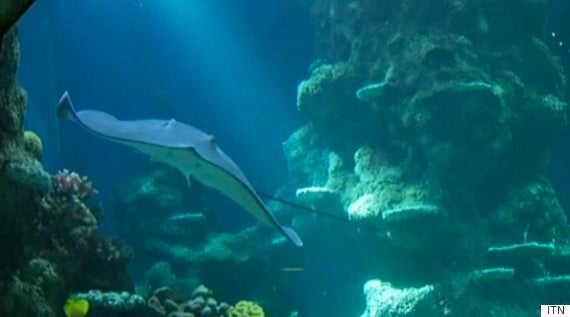 All of the Zoo's stingrays died in the disaster
A statement was released on the Zoo's Facebook page which stated: "On July 10, there was a drop in the oxygen level at Brookfield Zoo's Stingray Bay habitat.
"Veterinary staff were promptly on the scene to provide medical treatment to the affected stingrays. Additionally, immediate action was taken by animal care staff to rectify the situation and get the levels back to normal.
"Despite tireless efforts by staff, all the animals, which included four southern stingrays and 50 cownose rays, succumbed."
Bill Zeigler, vice president of animal programs for the Chicago Zoological Society said: "We are devastated by the tragic loss of these animals,
"Our staff did everything possible to try and save the animals, but the situation could not be reversed."
The much loved stingray's have been in the Zoo since 2007 and management have decided not to reopen the exhibit for the remainder of the season.
Some posted their thoughts and condolences for the rays on Twitter: