Martine Wright, 7/7 bombing survivor and volleyball paralympian, has spoken candidly about what she loves about having children and the balancing act of juggling work with motherhood.
"I just want him to be prepared and also just to say, 'My mum's done amazing things.'
"So, fingers crossed I can give him that strength and give him that belief that life gets tough and you just get over that.
"If you believe, anything is possible."
Wright was interviewed by Rochelle Humes as part of the new AOL Original series, Being Mum. She opened up about pregnancy, her job (aka captain of the Great Britain sitting volleyball team) and life as a mum to five-year-old son, Oscar Henry, whom she calls "a real character."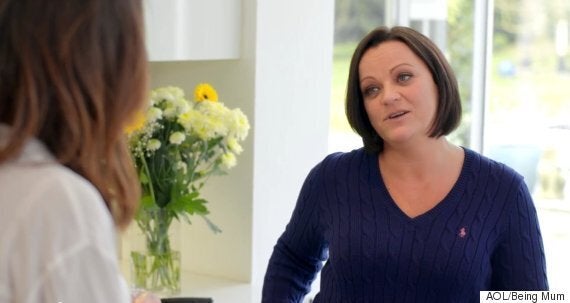 The 7/7 bombing survivor, who lost her legs in the attack, told Humes she will always count herself "lucky" to have survived and that she has been spurred on to do lots of things, like achieving her dreams of pursuing professional sport. Wright started playing sitting volleyball when her son was only three-months-old.
Wright also opened up about her pregnancy, revealing that when she reached the stage when she couldn't wear her prosthetic legs anymore, she found it difficult psychologically.
"I was so worried about having a cesarean because I rely a lot on my core muscles to either wear my legs or get in my chair, but as all pregnancies go, it didn't go to plan and after 16 hours, I opted for the cesarean. And it was absolutely fine!
"The doctors actually said, 'Because of the strength of your core muscles, you've healed really quickly."
And, like all working mums, she struggles with having to travel and spend time away from her son.
"I missed his first birthday. I think any mum that works away from your child, you do get that guilt."
As for parenting with a disability? Wright says she handles things in much the same way as any other mum.
"There's slightly different ways that I do things, and especially when Oscar was a baby - you know, we all get those days where things get tough sometimes.
"But I think I deal with that like any other person would."
Watch the interview in the video above to see Wright talk about going 15 days late, trying to bring on labour and why she would advise other women in her position to go for it and have children.
The Being Mum series, hosted by Rochelle Humes and Tess Daly, is a beautiful and humbling series that defines what it means to be a mother today.
In each episode Rochelle or Tess will meet a well-known personality, or a mother with a remarkable story, to discuss the ups, the downs, the ins and outs of what being a mother is really like.