Bowers & Wilkins make some of the finest audio products that the human ear can absorb, so when they announce that they're launching what is essentially an 'update', this is not the kind of update you simply nod and ignore.
The P5's were exemplary, the P5 Series 2's were superb and now B&W has decided to take them a step further by ditching the cables entirely.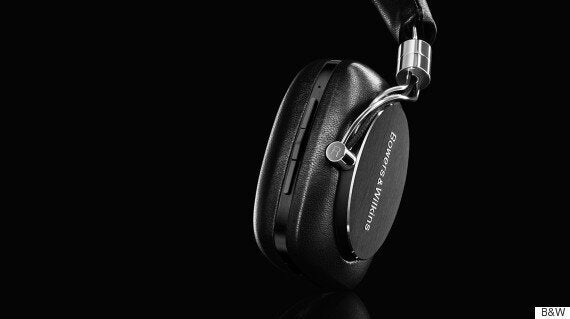 So are the P5 Wireless headphones another step forward? Or simply an £80 upgrade that gives you a slightly less uncomfortable seat and roughly 5mm of leg room.
The good news is that these aren't just an upgrade to first-class - that award can go to the P5 Series 2s. No, these aren't even on the same level, they're a full-on private jet.
Strange analogy? Yes, probably, but hopefully over the next few paragraphs we'll both justify the analogy and the statement that these are probably the best Bluetooth headphones we've ever used.
For starters just look at them. The P-Series headphones are, in our opinion, almost perfect to look at.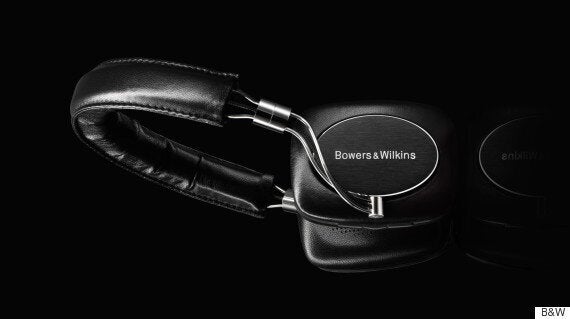 They're a black Gulfstream that we might imagine belonging to a Swiss bank or New York legal firm. Black gloss would be complimented with subtle silver detailing, that combined would blend the ultra-premium with a level of social acceptability that comes with owning an Aston Martin or a Tom Ford suit.
It's expensive, but never crass.
The P5s are that jet. The black body is accented with a subtle flowing metal frame while the only hint of plastic you'll find comes in the form of four small buttons subtly placed around one speaker unit.
Pick them up and they're surprisingly light. They're only 18g heavier than the P5 wired headphones and according to B&W just a few millimetres thicker. Having used both we're inclined to agree, the difference is negligible.
The chartered plane comparisons don't just stop at the design. Put the P5s on and you'll be convinced that you're entering a private world, or in this particular case, the gently soothing interior of a Gulfstream G650.
Soft leather cups combined with a non-pinching headband mean that long stretches of listening are going to be about as comfortable as that jaunt from New York to LA that you made just the weekend before.
They block out the outside world, replacing the harsh reality with an alternative world made all the more impressive when you considert the P5s don't have noise cancelling.
In much the same way that the G650 will take you for over 7,000 nautical miles in absolute comfort, so too will the P5 Wireless' keep your earholes full of audio for many hours.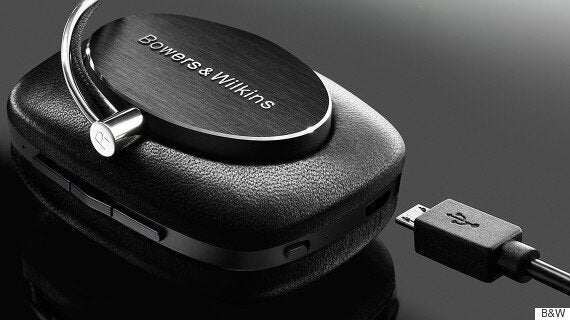 In real-world testing we've so far been getting between 15-17 depending on how loud we have them, not bad when you consider there are some far bulkier rivals out there that offering similar performance.
If you do by any chance run out then simply remove the magnetic ear cups and you'll find a discrete connection port for the 3.5mm cable that's provided.
Of course it's pretty pointless spending 17 hours with a pair of headphones on if the sound doesn't match the stamina. Well again, the P5s get a fairly unanimous tick in this arena as well.
Using the same drivers as those found in the P5 Series 2s, the P5 Wireless headphones sound superb. Designed to behave in the same way as a HiFi speaker they offer a remarkably warm clean sound. The sheer breadth is what really impresses you.
If we had one complaint it was that they could be a little bass heavy out of the box, but thankfully a quick switch of the EQ on our iPhone and normal service was resumed.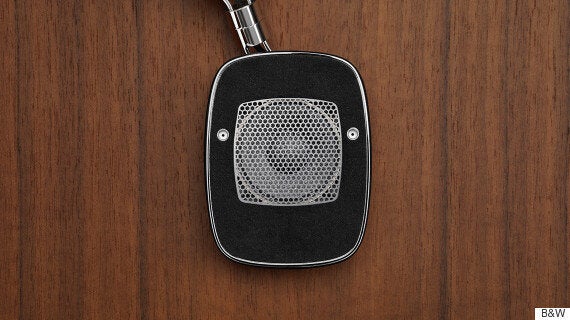 Considering the fact that they're having to cope with not only a closed back design, but also the addition of a delightfully solid battery, the tuners at B&W have done a truly remarkable job in keeping the sound as pure.
(We did try to think of a comparison between the G650 and the audio quality of the P5s but rather than stretch the analogy any further we thought we'd circumnavigate it entirely and just get to the point.)
Would we buy a black and silver Gulfstream G650? If we had the money, yes. It's the absolute pinnacle of what it does and yet somehow doesn't come with the social stigma attached to owning say, a giant Hummer, or a gold-plated Rolls.
That if anything sums up the P5 Wireless' perfectly: Yes they're expensive, but spend just five hours with them and you'll wonder how you'd ever be able to go back.
The only problem is that once you buy these, you'll start eyeing up a Tom Ford suit, and that's a financial spiral that -- unless you're the partner of a New York legal firm -- will not end in a Gulstream G650.
For now just stick with the headphones, they're more than enough.