At least three gunmen are at large after an attempted armed robbery turned into a hostage situation at a Primark store in a suburban Paris shopping centre.
Police officials say 18 people have been safely evacuated following the incident, which saw the gunmen barricade themselves in the discount clothing store in the town of Villeneuve-la-Garenne.
A source told the Le Parisien newspaper the assailants entered the shop at around 6.30am armed with shotguns and that one of the gunman may have been recognised as a Primark employee.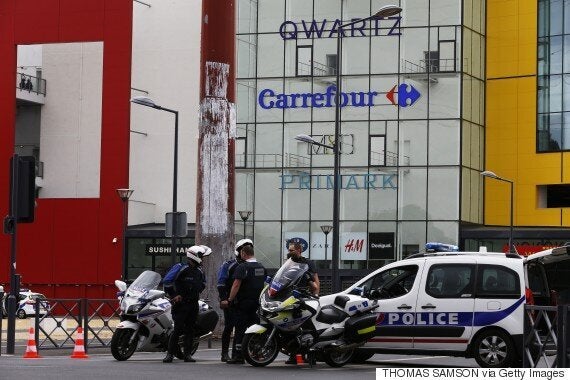 Armed police at the scene in the town of Villeneuve-la-Garenne
It quoted witnesses who said people were running near the store crying: "They are armed, they are armed."
The hostages were Primark employees, AFP reported. Police were alerted to the incident after one of the hostages managed to send a text message to her boyfriend.
Television images showed several helmeted elite police officers entering a side door of the shopping center mid-morning.
Police sources told the BBC they do not believe the incident is terror related. There was no immediate sign of a political or other motive for the robbery.
All traffic in the area around the shopping centre has been stopped and all other nearby stores have been closed.
The store is in a shopping center adjacent to the Seine River about 10 kilometers (6 miles) north of central Paris.
The Paris region remains on high alert for terrorist activity after Islamic extremists attacked a kosher supermarket and satirical newspaper offices in January, leaving 20 people dead including the attackers.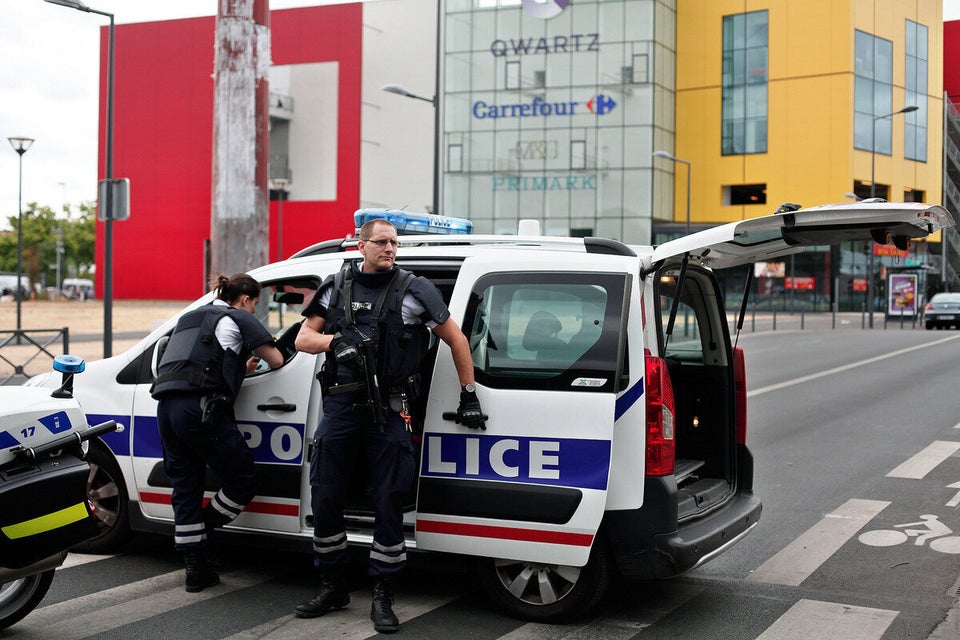 Paris Primark