Robbie Williams has revealed that he secretly retired… and then promptly changed his mind, once he'd met his wife and started a family.
In a revealing interview with News.Com.au, the singer explains how his innate sense of sense-loathing meant he was unable to cope with his success around 2006, that included selling millions of tickets for his Close Encounters tour and playing packed out stadiums across the world.
He remembers: I exploded. It was 'I've sold three million tickets in a day but I'm sh**. (It was actually 1.6million, as recorded in the Guinness Book of Record.) I'm going to go to rehab and get fat. And I did both those things. Then I thought that this was making me ill. So then I retired, but I didn't tell anyone because I knew it wasn't a real retirement."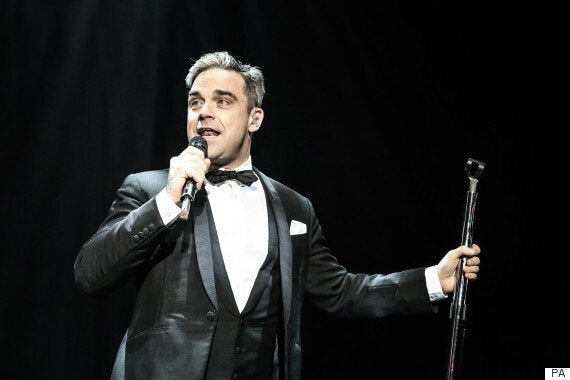 In the meantime, there were UFOs to spot. "They say follow your passion and you'll never do a day of work in your life," he says. "My passion was UFOs. So I did some paranormal research. That didn't come to fruition."
Robbie reveals that it was meeting his wife Ayda Field and having children that helped him put his craft in perspective, saying, "Now I'm like a dad who goes to work. This is my job… I go to work and I love my job now."
The former Take That singer, who left his bandmates for the first time 20 years ago this week, before embarking on a phenomenal solo career that has seen him sell nearly 20 million albums, also revealed that he has been concentrating much more on creating a great set list for different venues around the world, after one of his most popular hits - Candy, which had become his second-biggest single in the UK, behind epic 'Angels - went down like a damp squib in Perth, Western Australia.
He remembers of the performance of the track: "It fell like a sh** flan against the wall and plopped on the floor… it was confusing and destabilising."
"That night I went back to the hotel and Wiki'd it and went, 'Oh sh**, Candy made number 59 in Australia, well f*** you!'"
Now Robbie makes sure that his set list is full of all the hits his crowds want to hear….
"I go to gigs, I know what I want as a punter," Williams says. "I've sat at internationally famous people's shows and they've done five songs in a row I don't know and I'm bored and I want to go home.
"These big festivals, like Glastonbury, what people really want to hear, as much as they think they're serious music heads, are hits they've heard on the radio. That's what I want when I go to a show so that's what I want to give people. I wish it was different, I'd love to play b-sides and things off (his fan club album) Under the Radar, but I'm in charge of tens of thousands of people's enjoyment and energy.
"Unfortunately I can't afford to be indulgent like that. It's scary being up there in front of thousands of people and conducting their energy anyway. It's scary when you've got all your best weapons in place. It's f---ing terrifying when you throw something at them and the room goes cold. I play the hits because it's good for my health."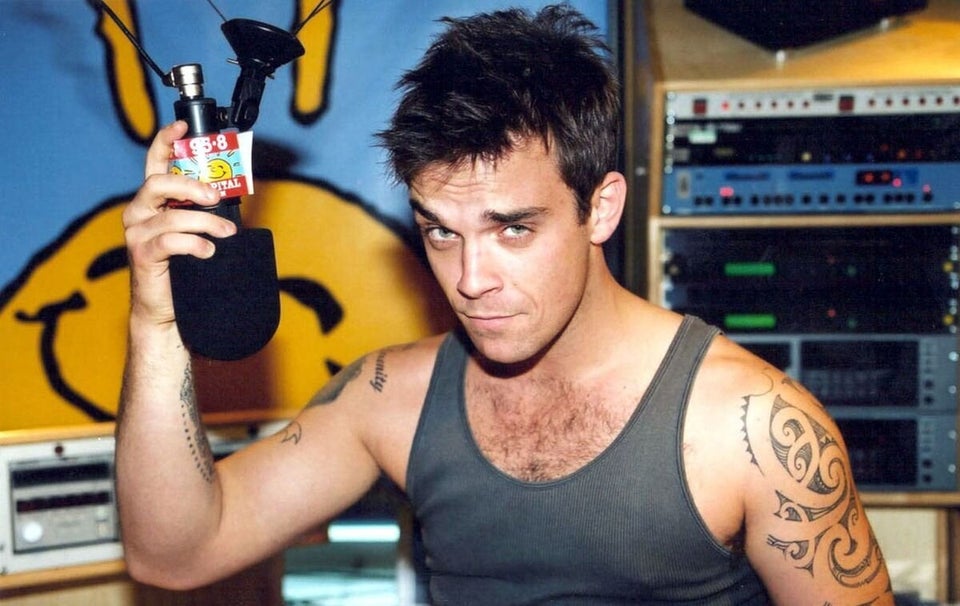 Robbie Williams at 40
Popular in the Community