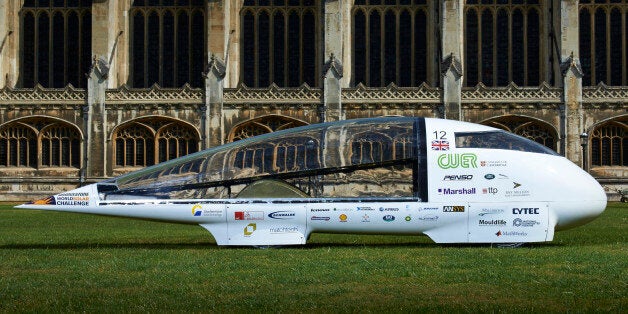 A team of students from Cambridge University is set to unveil its newly built solar-powered racing car as part of a programme to showcase the potential of electric vehicles.
Sixty students from the Cambridge University Eco-Racing Team (CUER) have been designing, building and racing eco-vehicles since 2007 and will reveal its latest car, named Evolution, to the public on Monday 13 July.
As well as demonstrating the potential of electric-powered vehicles, it's hoped CUER'S Evolution can showcase the sustainable engineering that goes into projects like these and therefore inspire future mainstream eco-vehicles.
Scott Stevens, from BNY Mellon (one of CUER's supporting firms), told the Press Association: "By designing a car to run on solar power alone, CUER is driving the step changes in vehicle efficiency and new technologies for a low-carbon future.
"Their passion for innovation in clean technology is truly awe-inspiring."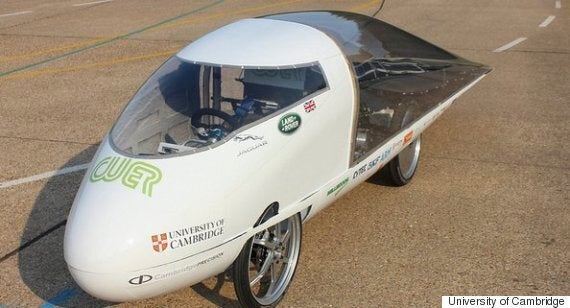 CUER's last vehicle, Resolution, didn't quite make it to Australia in 2013 but hopes are high that Evolution will be able to compete the 3,000km race.
Evolution is expected to compete at the Bridgestone World Solar Challenge, a biennial solar-powered car race which takes place across 3,000km of the Australian Outback. The race attracts teams from universities and corporations all over the world.
The team's last bid for success at the event in 2013 ended in disappointment after a crash during road-testing raised questions over the car's stability. But hopes are high amongst the team these issues have now been overcome.
Alan Jamieson, one of CUER's drivers and a Cambridge PhD student in fluid mechanics, remarked that the race was one of the "toughest" challenges in the world.
He said: "It is 3,000km with dust, fierce cross winds, bush fires and these long road trains of carriages which, as they pass, you can feel the buffeting effect of even in a Land Rover.
"We had beaten all expectations to get our vehicle Resolution to Australia in 2013 - we had designed the car from scratch and built it in a year.
"It was completely different to anything that had gone before; it was smaller, lighter, with an efficient array of solar cells that could position themselves towards the sun."
But Alan admitted that "a big issue was, unlike the big teams participating, we were trying to study, fund-raise and build the car in our spare time.
"Parts were delayed and the car wasn't completely made when we began test-driving. Also our driving team was relatively 'young' in terms of experience, for example one of our drivers signed up before she even had her driving licence."
The next couple of months will therefore be spent testing the vehicle at the Jaguar Land Rover wind tunnel facilities and on track at the Millbrook Proving Ground in Bedfordshire.
CUER is supported and funded in part by companies such as Jaguar Land Rover, Marshall Group, and Viridian Sola, and recently secured the backing of BNY Mellon, an international investor firm.
Related