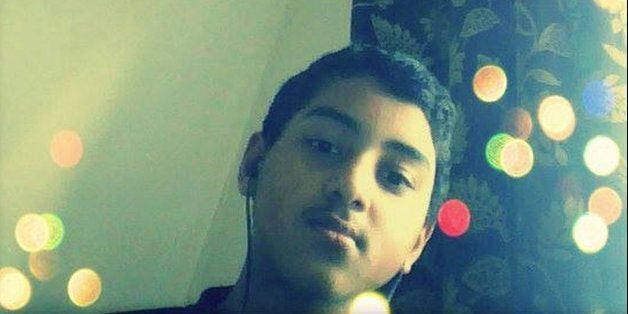 A 15-year-old school student has developed a test which could give up to 10 years warning of Alzheimers before symptoms even start to show.
Krtin Nithiyanandam, a pupil at Sutton Grammar school, developed a 'trojan horse' antibody which can enter the brain and latch onto neurotoxic proteins, identifying the disease in advance.
The antibodies injected into the bloodstream would also be accompanied by fluorescent particles which would appear on a brain scan.
Nithiyanandam told The Daily Telegraph: "The main benefits of my test are that it could be used to diagnose Alzheimer's disease before symptoms start to show by focusing on pathophysiological changes, some of which can occur a decade before symptoms are prevalent.
"Some of my new preliminary research has suggested that my diagnostic probe could simultaneously have therapeutic potential as well as diagnostic."
His discovery was submitted to the Google Science Fair, and made the finals along with three other Brits; Matthew Reid, 14, of Sussex, and Robert Saunt, 15, from Leicestershire, Peter He, 14, of London.
Science minister Jo Johnson said: "I'm delighted to hear that we have four exceptionally talented young scientists from the UK in the Google Science Fair final."
Nithiyanandam added: "I chose Alzheimer's disease because I am fascinated by neuroscience and the workings of the brain," saying he has "personally seen what a difference it can make to people's lives".
Alzheimer's the most common form of dementia, affecting one in six over 80s and almost 500,000 people in Britain, according to NHS figures.
Alzheimer's predominantly affects over 65s and is a regressive disease so getting worse over time. Early symptoms include: forgetfulness, repetition, poor judgement and unwillingness to change. These progress into later symptoms of short and long term memory loss in addition to loss of faculties and other symptoms.
Author Terry Pratchett passed away earlier this year from Posterior Cortical Atrophy or PCA, a rare form of dementia he called his 'embuggerance'. A fund in tribute to him on JustGiving.com has raised more than £43,000 for dementia research since his death, in addition to the significant fundraising and campaigning he did during his life.