Apple Pay has just launched in the UK but already some users are feeling the frustration of a new technology.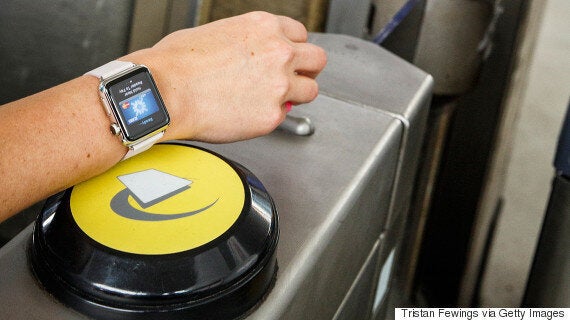 The contactless payment service uses both the iPhone 6 and the Apple Watch and allows users to load their bank cards onto their iPhones, effectively turning them into a contactless card.
It is compatible with stores all over the UK and on TFL's Underground and Bus service as a replacement for Oyster Cards.
There is however one small problem: It won't work with every bank, yet.
At the moment, it's only compatible with these banks:
NatWest
Nationwide
Royal Bank of Scotland
Santander
Ulster Bank
MBNA
If you're unlucky enough to be with Lloyds, TSB, HSBC Bank of Scotland, Halifax and M&S Bank then you'll need to wait until later in the Summer.
HSBC and first direct are expected to launch in late July with the remaining banks expected to launch in the later Autumn
This has understandably caused annoyance among some users who weren't aware that their bank doesn't support the service yet.
Available for users with an iPhone 6, Apple Watch or Touch ID-enabled iPad, Apple Pay is the new wireless payment service that's being launched by Apple.
Users are able to load compatible bank cards onto their devices and then using the Touch ID sensor, securely pay for items in shops up to £20 as you would with a contactless card or with online shopping.
Because Touch ID is so pivotal to keeping the payment method secure, Apple Pay will only be available on devices that have this feature.
There are two ways to pay, either by using the iPhone 6 and Apple Watch as physical payment devices (as you would a contactless card) or through compatible apps.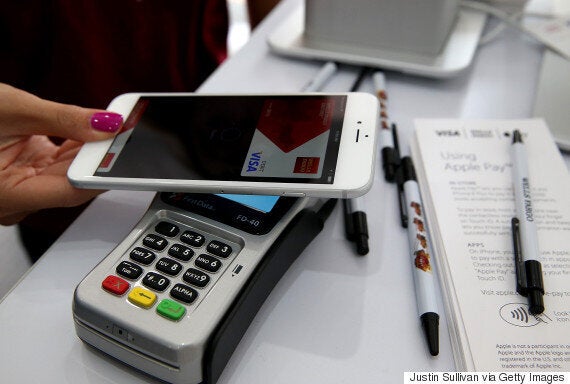 Setting up Apple Pay is really easy. Simply open up the Passbook app on your iPhone and you'll see that a new icon has appeared at the top asking if you'd like to set up Apple Pay.
Simply following the instructions and then hold your card in front of the iPhone's camera, it'll then automatically save the card onto the phone and you'll be good to go.
Very. Using a system called tokenisation, the device never actually directly shares your bank details with the terminal, in fact the phone never has your bank card number to begin with.
When a card is added to Apple Pay, a Device Account Number is assigned to that card and then securely stored within the same chip as your Touch ID details.
There are many retailers on board including:
Lidl
McDonalds
Starbucks
M&S
Waitrose
Costa
Boots
Bills
KFC
Nandos
SPAR
Post Office
Le Pain Quotidien
Pret
Wagamamma
BP
Subway
Popular in the Community