The iPhone 6 and 6 Plus are out now, available at Apple.com starting at £539 or £619.
64-bit A8 Processor
4.7- or 5.5-inch Retina HD Screens
1334 x 750 (6) or 1920 x 1080 (6 Plus) pixels screens
6.9 (6) or 7.1 (6 Plus) mm thick
8-megapixel, Focus Pixel camera
240-FPS slo-mo
Improved LTE speeds on some networks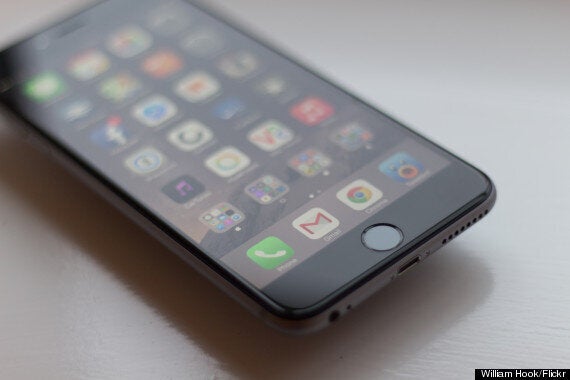 The iPhone 6 and 6 Plus are beautiful, technologically (if not literally) watertight smartphones running the familiar and delightful iOS 8. They have great cameras, some nice new minor features and design touches and are both bigger than previous models.
It really is as simple as saying that the new iPhones are the best Apple has ever made, among the very best phones in the world (probably the best, depending on your feature requirements) and have no obvious flaws (and no, ours isn't bent).
These are clearly five-star, brilliant smartphones.
So instead of a straightforward review, we've instead put the iPhone 6 Plus through 12 very specific tests designed to explore the limits of these new devices - and we've rated it accordingly, for each, separately.
Indeed, in that sense we're following the trend already set by the types of people who shoot, freeze, bury and drown new handsets on YouTube. Hopefully, as you'll go on to see, our situational probings, stress tests and insights are far more useful than knowing whether your phone can survive submersion in magma (no) or being run over by a forty-ton dinosaur (also no).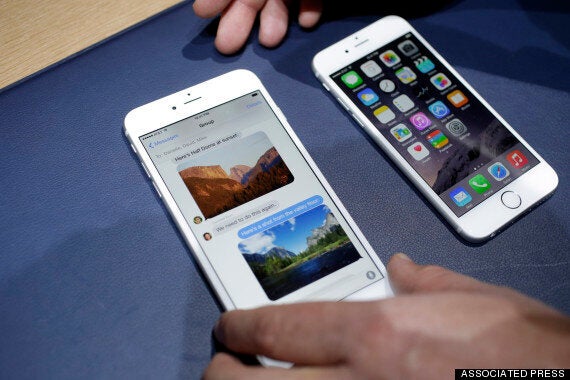 REVIEW: Walking through London a 6am watching an NFL game with coffee in one hand and your phone in the other… on an iPhone 6 Plus
Watching an NFL game while on a four-mile hike through Central London on a busy morning at about 6am is a surprisingly regular occurrence for members of the HuffPost Tech team.
With the iPhone 5S or 5C this was a pretty painless experience, with the smaller screen neatly held between two fingers while the other hand was left free to navigate office workers, push away small vehicles and grasp hot coffee.
On the iPhone 6 Plus there are obvious improvements in store. The image looks exceptional over fast 4G and on the 1080p, 5.5-inch screen, and it was all the more easy to see the Chicago Bears take apart the New York Jets with defensive playmaking ability and dodgy umpire calls.
The downside is that the 6 Plus is essentially impossible to hold in one hand for an hour, let alone when navigating the streets of London - the screen just blocks too many pedestrians out of view. It's potentially a bit dangerous.
On balance, we prefer the smaller phones for this specific task - though the Plus clearly has image quality and detail on its side.

REVIEW: Recording a timelapse of London traffic… on an iPhone 6 Plus.
Pretty great quality here, benefitting from the optical image stablisation tech inside the Plus (lacking from the regular iPhone 6).

REVIEW: Going to IKEA… with an iPhone 6 Plus
IKEA is a hellish, devilish place where your smartphone is pretty much the most useful thing in the entire universe. The iPhone 6 Plus really shines in this situation. The camera is an exceptional 8-megapixel shooter with excellent low-light performance, sharp and quick autofocus (thanks to its FocusPixels innovation) and good macro. This makes taking pictures of possible shelves and sofas a breeze. Thanks to the improved pull-down 'Today' view and the new widgets in iOS 8, you can easily cross reference these pics with your notes and preferences.
In addition, the amazing 401-pixels-per-inch screen makes it possible to keep lots of notes on screen at once, so you won't forget anything, and is even large enough to function as a defacto ruler if you have a steady hand.
The iPhone 6 Plus also has a far better battery than the iPhone 6, meaning it shouldn't die on you while you're in between the Marketplace and the meatball restaurant. You're still just about getting a day's worth of battery, but compared to the iPhone 5S and 5C that's amazing. Not up there with the Xperia Z3, of course. But better - and maybe worth the extra money for the Plus?

REVIEW: Investigating How Coins Drop In Slow Motion… on an iPhone 6
Again, spectacular stuff.

REVIEW: Typing a text message one handed in the street because you need to ask your girlfriend to get rolls and beers… on an iPhone 6 Plus
This is a tricky one, because the iPhone 6 Plus is brilliant for typing text messages if you have two hands available. The regular keyboard is larger and easier to use than on the smaller iOS devices, while in landscape there are several new buttons, including dedicated copy-paste, which make it more convenient to type long documents. You can also install your own keyboards, including Swype, for the first time on iOS 8.
With one hand, however, the iPhone 6 Plus presents a perilous challenge, due to the likelihood that you will have to extract your second hand to support the phone while you type, lest you drop it. And we all know how that goes. We can't in good conscience say that this is a great one-handed texting device. Two handed? Amazing. One handed? Too nerve-wracking for us.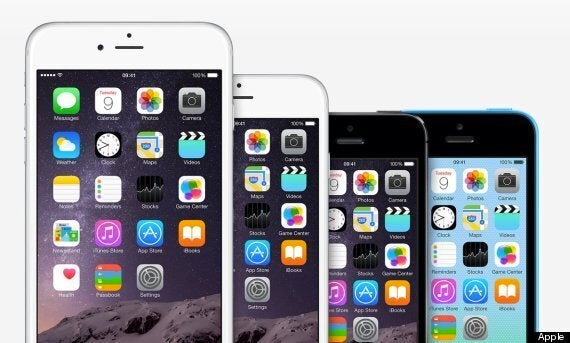 REVIEW: Reading a novel your friend is writing that you don't really want to read, but you have to do it anyway… on an iPhone 6.
The iPhone 6 is great for reading - especially stuff you're only reading out of a sense of personal duty. Seriously, this is almost the perfect screen size for breezing through something you don't really want to read, because you can take it out easily on the Tube, use the bright, sharp screen to get lots on the display at once (which makes it feel like there are less pages and thus that it takes less time) and you can also entertain yourself with all the other great stuff on the iPhone while you're hacking through the grim details of the WW1-themed sci-fi young adult dystopian football novel your friend wrote against all sense and reason.

REVIEW: Checking how much height you've gained/lost in a day… on an iPhone 6
This is possible on an iPhone 6, as well as any iOS 8 device, as this Tweet demonstrates. It seems nonsensical. It seems bizarre. But given the fact that HealthKit won't be ready until the end of the month, we can't rate it just yet.
REVIEW: Sketching your breakthrough comic... on an iPhone 6 Plus
The iPhone 6 doesn't have a stylus. It would have never come with a stylus, because this is Apple, but it's impossible to ignore that on other phones with screens this size, an accurate and ever-present stylus is a really good thing to have around.
There are good styluses out there that you can buy for iOS products - among them the FiftyThree Pencil and Wacom's latest. They work fine on the big screen phone - even if the software they're designed for doesn't. It's a stop-gap, and not as impressive as other devices in its size class, but it works.
The iPhone 6 Plus also features a hugely impressive A8 processor, up there with the best smartphone processors around, which means those notes/drawing applications that do exist (Tayasui Sketches is good) run fast, and are fun to use.

REVIEW: Impressing your workmates, especially that guy who's always scribbling notes on his Galaxy Note 3 like it's not the nerdiest thing ever… with an iPhone 6 Plus
This takes us onto physical size - because that's the first thing that everyone will comment on.
And yes, for about half of the people we showed, it was just too big. Either their hands are legitimately too small to use it, or it just looks ridiculous in their eyes. We get that.
But for half of your co-workers, it will go the other way. The iPhone 6 Plus is a very light, very thin and attractive phone with a screen that makes an incredible first impression. Two of the people to whom we showed it almost immediately decided to order one. There hasn't been a series of iPhones as physically divisive, but also physically impressive, since the iPhone 4.


REVIEW: Taking a selfie… with an iPhone 6 Plus
We took a bunch of selfies. They were all technically very good, well balanced and captured skin tones and details nicely. But the iPhone 6 Plus can also do this, so… (This isn't us, we can't get our lips to do this. Sigh).

REVIEW: Reviewing an iPhone 6 Plus… with an iPhone 6 Plus
Here's the reveal: we typed our iPhone 6 Plus review on an iPhone 6 Plus.
And that gets to the heart of the matter: the iPhone 6 Plus is as much an iPad as an iPhone. Yes, it's huge - that's a common theme in the above. You'll know that going in.
But while that size costs you in terms of ease-of-use when typing with one hand, or watching sports in the street like an idiot, it gets you a productivity boost that you just can't get on a smaller phone. It feels as powerful as a small iPad - maybe even a small laptop. It's usable as your main computer - not just your phone, your main overall device. And that's an amazing thing.
Part of that comes down to software. iOS 8 isn't perfect, but it gives you access to a range of apps, both third-party and Apple's own software (Pages, Keynote and Numbers are included with the iPhone 6 and 6 Plus) for which Android still has no equivalent. The Samsung Galaxy Note 4, for instance, is a great device too - but its overall software package just can't compete with Apple's, and so its usefulness as a work device takes something of a hit.
What you get with the iPhone 6 Plus is a fantastic-looking, thin, sleek phone with the size and software to get you through your working day. It's a weird device in some ways - it's not for everyone - but once again a relatively small change in form factor turns an iOS product into something slightly, and importantly different. It's huge, but it's hugely impressive too.

Related