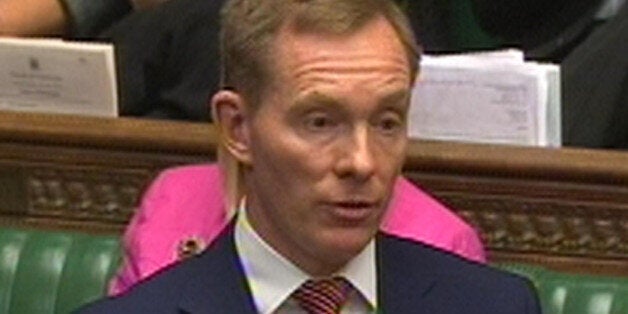 Chris Bryant will claim there is "just 18 months left to save the BBC", amid reports the government plans to make major cuts to the corporation.
In a speech this evening, Labour's shadow culture secretary will accuse the Conservatives of launching a "bully crusade" against the BBC in an attempt to make it a "national irrelevance by 2027".
Last week the BBC agreed to take over responsibility for the £650million cost of funding TV licences for over-75s from the government as part of a deal agreed in the run-up to the Budget.
On Thursday, culture secretary John Whittingdale is due to publish a green paper on the future of the BBC which will examine the licence fee and its commitment to public service programmes.
It has been reported that the government wants the BBC to drop programmes like The Voice under the new charter which would demand the broadcaster commits to a narrower range of programming.
George Osborne has also attacked the BBC's online presence, accusing its website of being "imperial in its ambitions" and crowding out national newspapers.
Defending the BBC, Bryant will say: "The BBC is our nation's cultural NHS and the golden thread through it all is that it provides something for everyone.
"The Tory's war on the BBC could mean no more popular shows on a Saturday night, no more sport and an irrelevant and barely recognisable BBC come 2027.
"The public deserve a world class broadcaster showing popular and acclaimed programmes and sport; the government seem intent on wrecking it but Labour will fight to save the BBC."
However Bryant will call on the way the BBC is governed to change. He will say the corporation should be fully subject to the National Audit Office and be regulated by Ofcom.