Claira Hermet was just nine years old when her mum Jane died of breast cancer. Three years ago, her older sister Emily lost a six-year battle with the disease - she was only 31.
When Claira was just 19 she found out that, like her mother and sister, she was a carrier of the faulty BRCA1 gene. The mutation, which was made famous when fellow carrier Angelina Jolie elected to have a double mastectomy in 2013, increases risk of breast cancer to up to 85%. To put this in perspective, the average woman has a 12.5% risk of developing breast cancer.
That's why Claira, who is now 28 and works as a presenter on BBC Radio station 1Xtra, made the difficult decision to follow in Angelina's footsteps (and thousands of other women) to have a preventative double mastectomy earlier this year. For her, it was the "only logical option".
Despite the devastating news, she made the headlines with her positive attitude, throwing herself a 'Goodbye Boobs' party before surgery day (which she called Double D Day) and having a tongue-in-cheek photo shoot to remember her boobs as they once were.
The response was so positive that she's made a documentary charting her rollercoaster journey - tears and all. The trailer can be viewed above.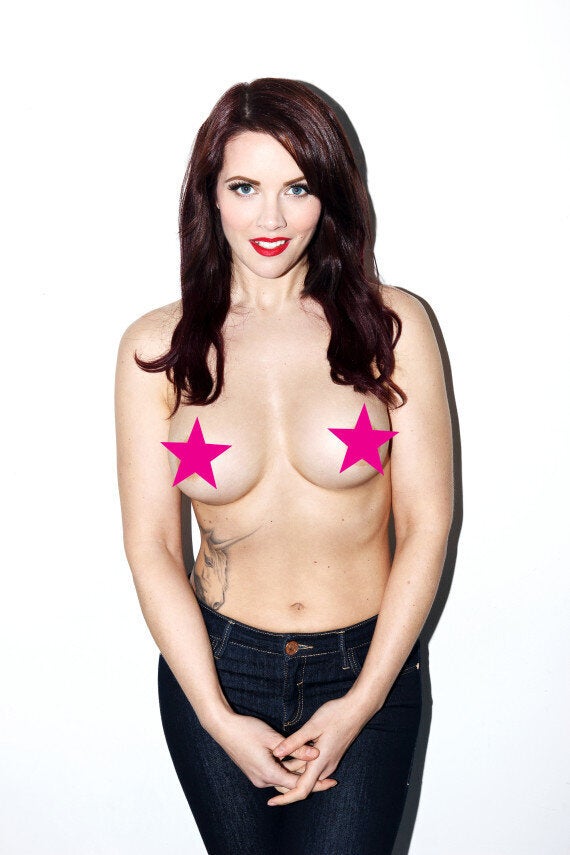 Claira Hermet during her pre-surgery photoshoot
Claira says that while finding out she had the gene was a "lonely" time, hearing the stories of celebrities such as Angelina Jolie was "reassuring". That said, the bright lights of Hollywood are far removed from her own life.
"What was missing was someone like me: a normal person, who was just trying to make it in life, find a boyfriend, pay my bills and be happy. Someone I could relate to, someone I felt I could talk to, someone who made me think it's going to be OK," she says.
"I wanted to know someone like me had been thrown it and had survived. Not only survived but had flourished. I want to know i could still feel feminine, sexy and like myself. I just wanted that reassurance and confidence."
Deciding to tell her story so publicly was an easy decision and the response has been overwhelmingly positive.
"When it came to my turn I just knew that I wanted to be that for other people. What was the point of me going through this and not telling anyone? A problem solved is a problem halved," she adds.
"I had so many amazing emails, tweets and Facebook messages. People are amazing. They made me realise being open was important... People feel reassured. People feel confident in their choices. Those people will then inspire others. It's a beautiful thing to be vulnerable and show people the truth."
Claira hosted a 'Goodbye Boobs' party ahead of her double mastectomy, inviting friends and a DJ from 1Xtra. There were big blown up photos from her recent shoot, as well as boob-shaped cupcakes.
"I got very, very drunk at my party," she tells HuffPost UK Lifestyle. I got emotional at the end of the night, when we got home. My best friends stayed over and they managed to get me to bed. But I was more emotional that the boy I fancied didn't turn up than I was about my boobs."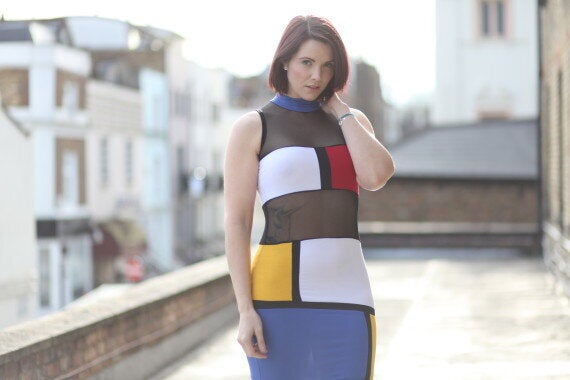 Her friends have been a huge support to her, she describes them as her "heroes".
"I have hands down learn who my friends are and who they aren't in the last year. I have also learnt what a huge role they place in my life and how loved they make me feel. From attending hospital appointments, to being with me on the day of my operation to washing me they are all truly the bloody best. These are women who make me laugh but will sit with me and hug me when I cry."
Her positivity despite all of what she's been through is remarkable. This, she says, is because she is thankful to be alive.
"After my sister's death I decided no matter how long it took or how hard it was i would be happy. I have my life, she doesn't have hers. I can't waste mine being miserable and having a pity party for one," she says.
"It's life and life is so short. What's the point of being miserable or unhappy when you can chose to be positive and happy? What feels better? I ask myself that and I try and live it. It doesn't always happen. We all have down days but that's OK because I know they will pass and I'll be laughing and joking with the best of them."