You know when you're going somewhere local for dinner on a weekday night, so you just decide to throw on something low-key for the evening? Well, Kim Kardashian doesn't…
The 'Keeping Up With The Kardashians' star headed out for dinner at Craig's restaurant in Los Angeles on Monday night, where paparazzi were, of course, on hand, to photograph her unusual attire.
Kim, who is currently pregnant with her second child, was photographed sporting a seriously low-cut black blazer, with a nude-coloured bra underneath.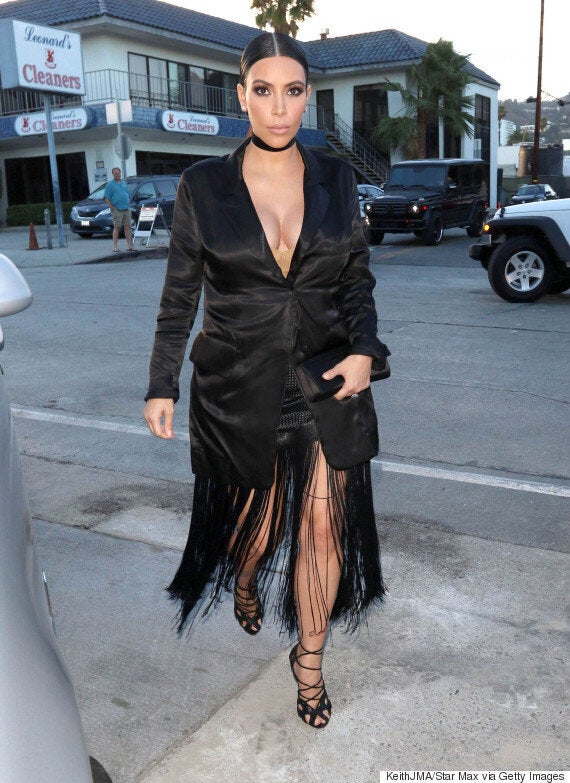 Clearly of the 'more is more' school of belief, Kim decided to pair this ensemble with a fringe-heavy black skirt, black high heels and, even more curiously, a black choker, which can't have made chowing down on her dinner very easy, can it?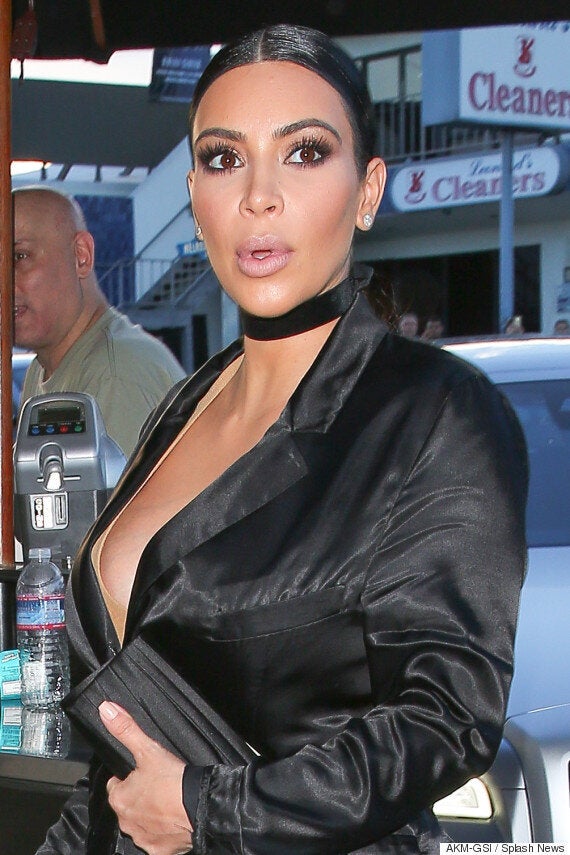 A choker? For dinner? Alright, Kim...
With glamorous locations such as 'Decorative Carpets, Inc.' and 'Leonard's Cleaners' in the background, we can't help but feel Kim might be a tad overdressed, but then again, we all know Kim has a tendency to get things wrong when it comes to dressing for the occasion.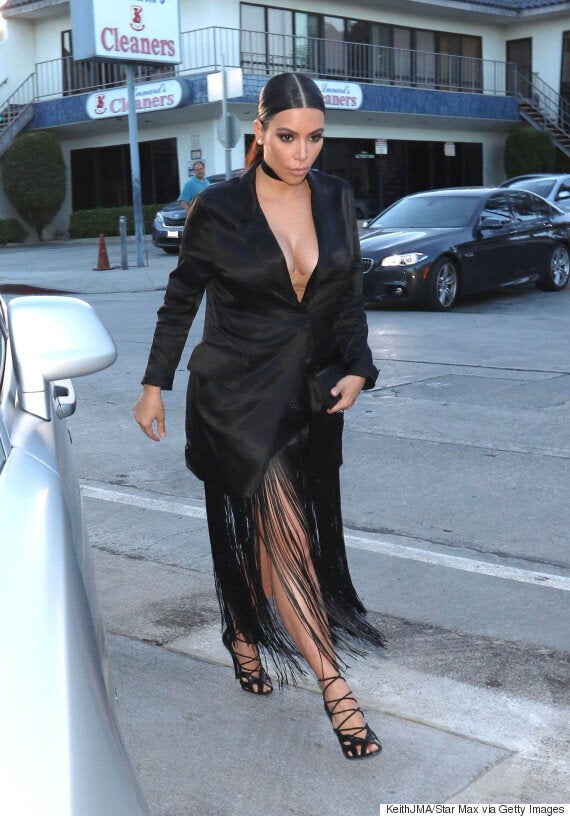 Her husband, Kanye West, styled her for the photoshoot, which also saw her lounging in a giant pile of dirt, among other less-than-glamorous locations.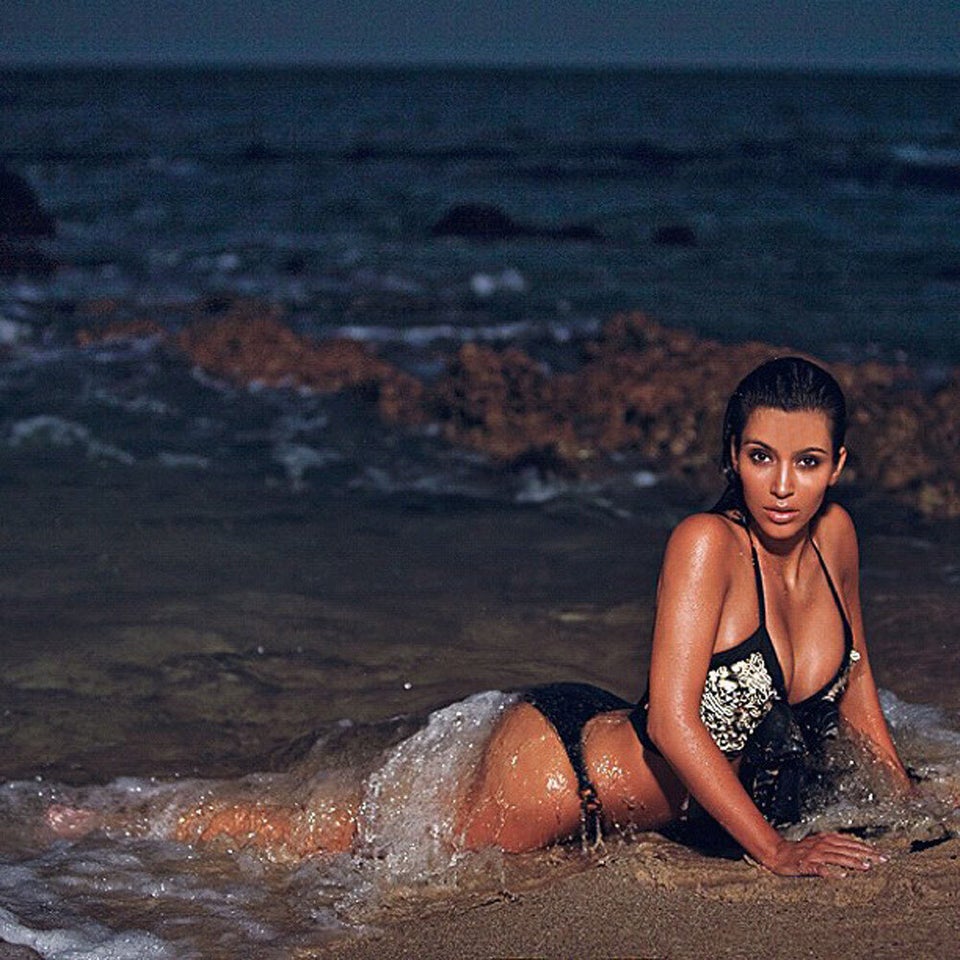 Kim Kardashian's Most Naked Moments