News that Louis Tomlinson may be expecting a baby with US stylist Brianna Jungwirth has caused a meltdown among One Direction fans.
SEE ALSO:
While it may not have been confirmed by the singer or his people, that hasn't stopped thousands of Directioners from taking to Twitter to discuss the shock reports.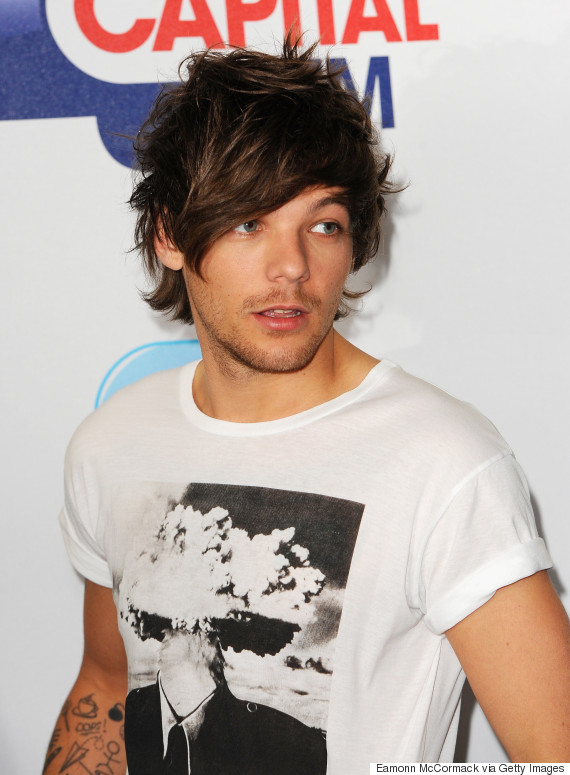 Louis Tomlinson
Unsurprisingly, many of the group's young fans have reacted badly to the idea of their beloved Louis becoming a dad:
YOURE KIDDING ME RIGHT

— vanessa (@louisdarlingg) July 14, 2015
I'm crying so hard because what if Louis leaves

— emily (@harmonicalhoran) July 14, 2015
Everyone is saying LOUIS is gonna be a dad im crying on the train lol

— molly (@1989sheerans) July 14, 2015
S2g I'm not even a Louis girl but I'm crying my stomach hurts ok I can't breathe

— nikki (@missesxxstyles) July 14, 2015
I'M AT THE MOVIES AND CHECK OUT TWITTER LOUIS CAN'T BE A DAD ARE YOU KIDDING ME I'M CRYING SO MUCH THIS IS SUCH A SHOCK

— Emilia|24 DAYS (@mgcproblem) July 14, 2015
just told my little sister about Louis from 1D becoming a dad, she started crying, now she's throwing a fit..

— katie moreno (@katiee_moreno) July 14, 2015
I DONT NEED DHIS RIGHT NOW IM ON MY PEIOD AND IM CRYING WHAG IS THIS WHU ARE THEY SO MESSY WHERE TRH EFUCK IS LOUIS

— tayla (@harrymoonavenue) July 14, 2015
Zayn leaves and now Louis's girl is pregnant...this is the apocalypse

— rachel (@rachelpetke) July 14, 2015
FIRST ZAYN LEAVES THE BAND THEN THERES A ZAUGHTY FIGHT AND NOW LOUIS' GOING TO BE A DAD WHY IS THERE SO MUCH DRAMA IN 2015

— holly (@stylesunite) July 14, 2015
Why is 2015 the year of terrible #OneDirection news? First Zayn leaves, now Louis is a dad? They can't do this to me!!

— mo ☮ (@Cptn_Morgann) July 14, 2015
However, some were much more congratulatory in their posts about the 23-year-old singer and his alleged impending fatherhood:
Overall if this is true Louis is going to be an amazing dad!! http://t.co/aCa7vXljEW

— ♡1D Updates♡ (@typical1dx) July 14, 2015
Just imagine @Louis_Tomlinson was to be your dad tho... How amazing would that be.

— Ben (@BGagaDelRey) July 14, 2015
Huge congratulations to @Louis_Tomlinson going to be an amazing dad x

— Sammie Hardy (@Sammie_Hardyy) July 14, 2015
My favorite One Direction is having a baby and I'm at work and I'm crying life is so beautiful @Louis_Tomlinson

— anna ¿que? (@annaqque) July 14, 2015
@Louis_Tomlinson I'm godmother 🏻 I'm so happy for you omg

— KAI [PB] (@Kaitlin_Dunne) July 14, 2015
I'm so happy for Louis he's going to be a great dad 🏼

— lydia (@lydsegan) July 14, 2015
According to The Sun, the pregnancy was a "surprise", but both Louis and Briana are said to both be "really happy".
The pair dated back in May, after Louis split from long-term girlfriend Eleanor Calder, but it is believed they are no longer together.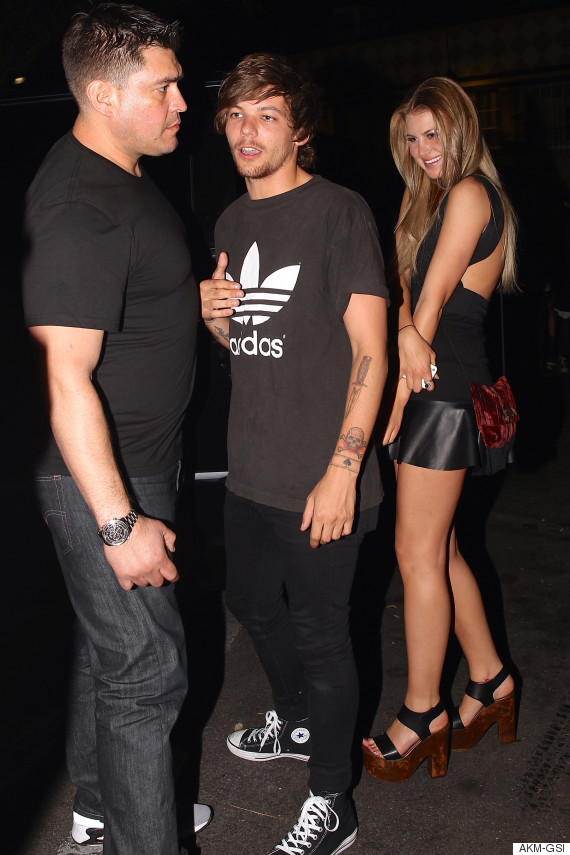 Louis and Briana, back in May
However, The Sun and People magazine both report that the pregnancy has made their friendship "stronger".
A spokesperson for Louis declined to comment on the reports when contacted by HuffPost UK.
LIKE US ON FACEBOOK | FOLLOW US ON TWITTER