Mozilla has blocked Adobe's Flash video software from its Firefox browser until further notice after it was revealed that Flash currently has a range of vulnerabilities that allow hackers unrestricted access.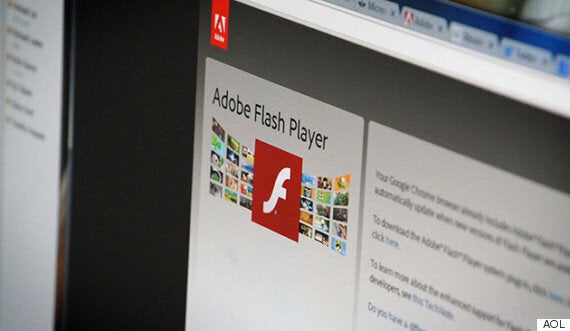 "Some websites use Adobe Flash to display content. However, attackers can also use the security flaws in Flash to run malicious sofware on your computer and gain access to your system."
The page does then give you instructions on how to reactivate the software but warns that you should only "allow Flash only for trusted websites and content providers."
Mozilla has now turned to Facebook as well to let its users know why it has removed Flash.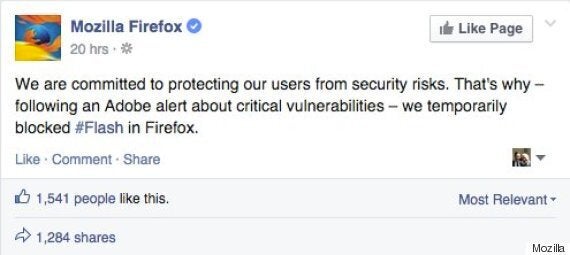 The bugs were discovered after an attack on cyber security firm The Hacking Team leaked the information onto the web. Almost immediately afterwards the bugs were incorporated by hackers into their 'exploit kits' which are then used to gain access to people's computers.
Security experts have led calls for users to uninstall the software from their computers while others have even gone as far as to suggest that Flash is no longer a required piece of software for the internet.
Many believe that HTML 5 is now so widely used that Flash is no longer required for video viewing.
Should I Uninstall Flash?
The general consensus from security experts at the moment is yes, you should. While Adobe is working around the clock to provide updates for it, the fact is you'll need to keep updating Flash until it's finally secure - a laborious process that can be circumnavigated entirely by deleting it now.
Popular in the Community