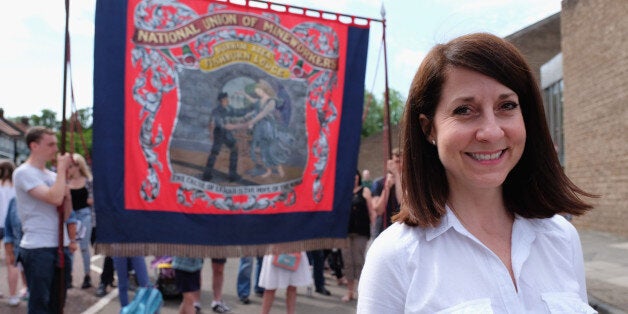 Labour will not be able to stop the Tories' "Margaret Thatcher-style assault" on workers' rights if it becomes a mere "party of protest", Liz Kendall warned today.
On the day the Tories published a bill which would make it more difficult for trade unions to carry out strike action, Ms Kendall spoke out against Labour becoming an "impotent" opposition as it had in the 1980s.
The leadership candidate reiterated her opposition to the proposals, as did one of her rivals in the race to succeed Ed Miliband, Andy Burnham.
Under the Tory proposals, a union ballot in favour of strike action would only be legal if it had a turnout of at least 50 per cent.
Ms Kendall said this morning: "This Margaret Thatcher-style assault on rights at work by David Cameron shows why we must not allow ourselves to be an impassioned but impotent 1980s style opposition in response.
"We could have stopped the suffering that Thatcher imposed on communities across Britain had we been a credible alternative rather than simply a party of protest.
"Labour's fundamental mistake back then meant we were powerless to stop the Conservatives decimating families and tearing our communities apart.
"For the families who need us now, we must not let history repeat itself."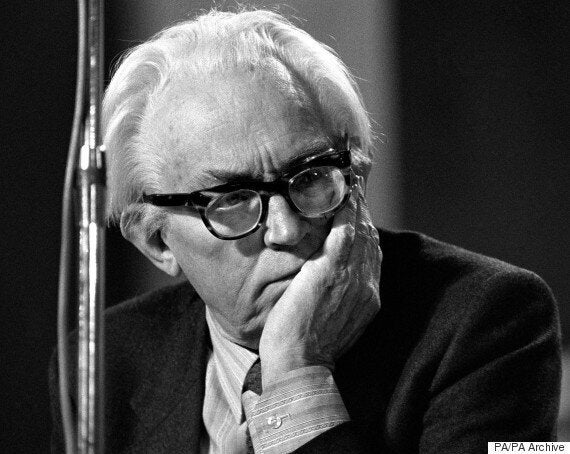 Michael Foot led Labour to its disastrous 1983 General Election defeat
As well as requiring a 50 per cent turnout in any ballot, public sector unions would require support from 40 per cent of all those eligible to vote before taking any industrial action.
Employers will be able to bring in agency workers to cover any strikers, and unions would have to give bosses 14 days notice before any strike.
Dave Ward, general secretary of the Communications Workers Union, accused the Tories of trying to undermine the voice of workers.
He said: "This is not just an attack on trade unions but the rights of all working people in our country, and should be seen in the light of yet another act by the Tories in government since 2010 to undermine those rights.
"This is a government elected with the support of less than a quarter of the electorate pushing through legislation that goes further than what they said in a manifesto they stood on only a couple of months ago."
In a speech today in Reading, Andy Burnham also hit out at the plans.
He said: "This Government is waging a campaign of demonisation against the unions. Labour will engage them as constructive partners.
"Today, the Government is announcing its latest moves in its ongoing campaign of demonisation against Trade Unions. Just as Labour doesn't win when it seeks conflict with business, I don't see how constantly provoking and picking fights with the unions helps the UKs productivity problem.
"So, let me say today, I will oppose this unjustified attack on the legitimate role of trade unions to protect people in a fragmented and casualised workplace.
"This is a blatant political attack on the labour movement. The option of withdrawing your labour if you are unhappy with your terms of employment is a basic part of the centuries-old deal for workers in Britain."
Another leadership contender, Yvette Cooper, described the proposals as "a nasty attack on the organisations that support working people to get on".
She added: "The best way to avoid industrial action is for unions and employers to work together to reach compromises through proper negotiation. Instead this legislation seeks to pit workers against employers and will make it harder for successful conclusions to be reached when there are disputes."
Popular in the Community