'Emmerdale' actress Charlie Hardwick has jumped to the defence of Jack P Shepherd, after the 'Coronation Street' star came under fire for a photo he uploaded on Twitter.
SEE MORE:
Jack, who plays David Platt in 'Corrie', shared a snap on his social media page, where he appeared to be urinating on the iconic 'Emmerdale' sign, during a party at the soap's set.
He deleted the snap almost as soon as he uploaded it, but that didn't stop some of his followers from screen grabbing and sharing it online, though Charlie has insisted the picture is just a bit of fun.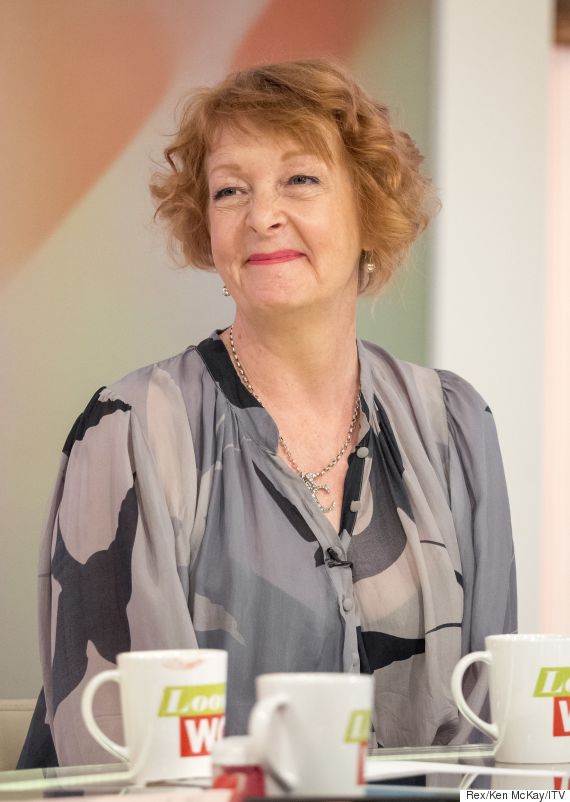 Charlie Hardwick
During a guest appearance on 'Loose Women', she claimed: "I think he's just joking… he'd better be!
"I know he looks very aggressive but I think he's literally just taking the pee, excuse the pun."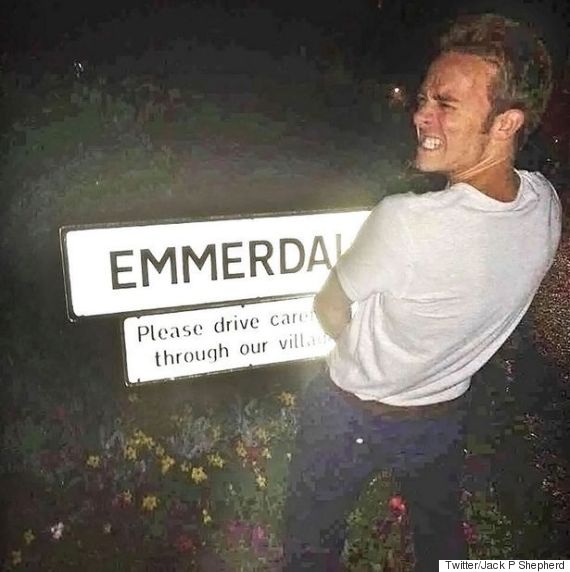 Jack P Shepherd quickly deleted this snap
A source previously told The Sun: "Jack had a few drinks like the rest of the 'Corrie' cast, but as the night went on he got a bit boisterous.
"He thought it would be funny to pose for this snap and posted it online, but took it down within seconds."
Of course, this isn't the first time Jack P Shepherd has made a social media faux pas.
Last year, when a fire broke out at Manchester Dogs' Home last year, several Manchester-based celebrities were tweeting their condolences and ways their followers could help, while Jack posted a joke about the incident.
He later apologised for his ill-advised tweet, but not before telling people they needed to "lighten up". Oh dear.
LIKE US ON FACEBOOK | FOLLOW US ON TWITTER