A family have been driven out of their home after suffering from a swarm of flying ants invading their house.
Michelle Rodgers, 36, and her two daughters, Michaela, 16, and Morgan, 10, claimed they have had to put up with the insects for nine years, but can no longer deal with it.
The family, from Glasgow, moved out from their housing association house on 30 June and are currently waiting for the ants' nest to be found.
Rodgers told The Daily Record: "It is like a horror movie. My youngest daughter was waking up in the middle of the night in terror because the ants were all over her and her bed.
"I'm at the end of the line. I just can't put my family through this."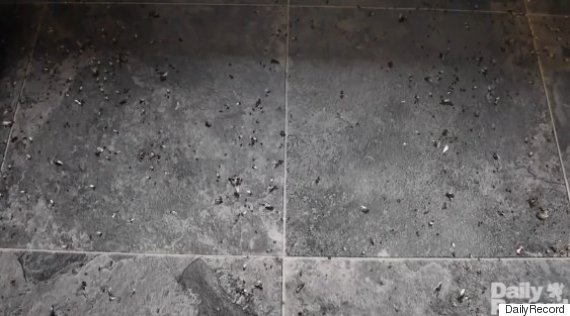 Rodgers said although she has had outbreaks over the past nine years, the most recent one has been the "worst ever".
The mother-of-two thinks the nest of ants is under the floorboards and she says the outbreak happens around this time of the year, every year, when the weather is hot and humid.
She said she can't put her children through this anymore and has even called out pest control numerous times with failed attempts.
Rodgers wants Tollcross Housing Association to find her a new home.
Although she has been in contact with the association before, she said they have given her temporary treatments that didn't solve the problem.
SEE ALSO:

Family Have Incredible Lifestyle Where Their Two Kids Have Lived On A Boat Since Birth
She added, according to The Mirror: "Now [the association] have agreed to come out and clean up all the bodies of the dead flying ants that are all over the house.
"I've told them I won't accept anything less than them finding the nest and destroying it or finding me a new home."
She claims the only place the ants don't go is in the bathroom.
The housing association have been contacted for comment.