Nearly two-thirds of children living in poverty are living with parents who work.
In a new study by The Institute for Fiscal Studies (IFS), the number of children in poverty living in a working family grew from 54% to 63% from 2009/10 and 2013/14.
However the levels of absolute child poverty stayed the same.
IFS senior research economist Robert Joyce said: "The Government has recently emphasised worklessness as a cause of poverty.
"This makes sense, but tackling low living standards will be difficult without improvements for working families too."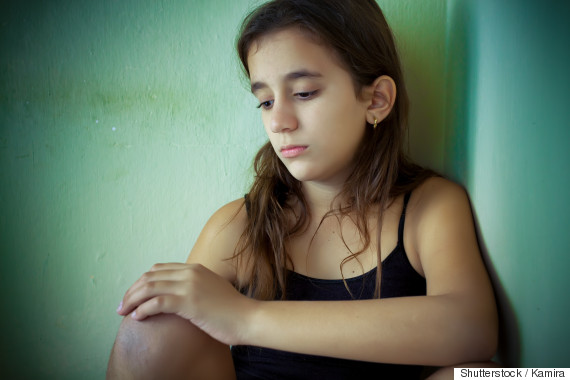 Conclusions from the study warned that benefit cuts announced in the budget could increase absolute poverty for working households over the next five years.
The IFS said the decline in earnings since 2009 has forced the amount of children into absolute poverty, even though parents working went up from 19% to 21%.
Report co-author Chris Belfield said: "The recent stability in absolute income poverty among children has masked important and offsetting trends.
"Since 2009/10, a fall in the number of workless families has acted to reduce poverty, but this has been offset by a substantial rise in in-work poverty.
"This largely reflects the wider nature of the labour market since the recession: robust employment and weak earnings."
Child Poverty Action Group boss Alison Garnham told ITV the report showed the "absurdity of the Government's attempt to amend the Child Poverty Act to say there's no such thing as working poverty".
A UK Government spokesman claimed that the number of people in in-work poverty is 200,000 lower than at its peak in 2008/09.
The spokesman said, reported Sky News: "This report recognises that rising employment has led to increases in the proportion of children living with working parents.
"Work remains the best route out of poverty and we want to ensure that when people go out to work they are paid a decent wage and get to keep more of what they earn.
"That is why we have introduced a new National Living Wage and are increasing tax thresholds so Britain can move from a low wage, high tax and high welfare economy to a higher wage, lower tax and lower welfare society."
SEE ALSO:

No.10 Says We Keep Child Benefit, We Don't Cut Child Benefit; But Nurseries Want More Childcare Cash

Families With Two Or More Children Will Lose Up To £2,000 Due To Freeze On Child Benefit, Claims TUC
These findings come not long after work and pensions secretary Iain Duncan Smith announced his plans to scrap the target of lifting all children out of relative poverty by 2020.
He said he would replace this with measures including levels of parental unemployment.