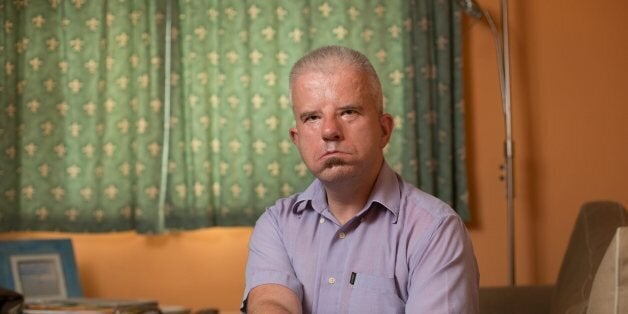 A man with facial disabilities was ordered to leave a pub after a barmaid mistook his facial disfigurement - for being drunk.
Alex Barker, 43, had only drank one bottle of beer when he was booted out of the boozer while on holiday in Cornwall on Saturday evening.
Staff at the Cutty Sark pub, in Falmouth, told the charity worker they could not serve him because he appeared to be "under the influence".
He suffers from Moebius Syndrome and facial palsy - meaning his face does not show expressions and his speech can appear slurred.
Mortified Alex was forced to leave the busy pub in front of shocked customers and went back to his hotel room feeling "humiliated".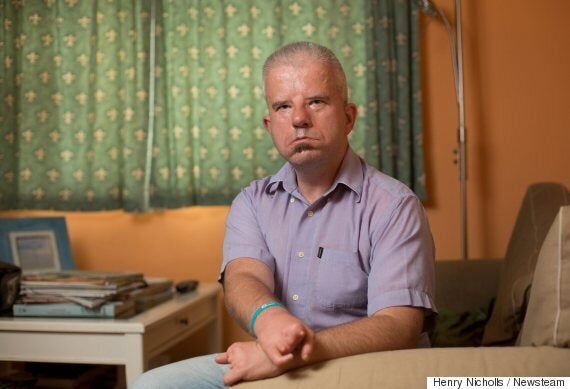 On Wednesday he urged people to be more aware of similar conditions to avoid the embarrassing incident from happening to anyone else.
Alex, from Coventry, said: "I went down to Falmouth at the weekend as I went to university there and thought it would be nice to revisit my old haunts.
"I went to one pub and had a beer no problem but when I went over the road to another a girl in her 20s behind the bar refused to serve me.
"She said I was too drunk and I had obviously had far too much. I couldn't believe it.
"I was just shocked into silence, I didn't know what to say - I only had one bottle of beer that was about 500ml.
"In 25 years I have never been refused a pint. I believe it was because I am disabled and my face didn't fit."
Humiliated Alex left the pub and went back to his hotel room but decided to return to the bar the next day to confront staff.
He added: "I made a hasty exit but that night I put something on Facebook and all my friends thought it was disgraceful.
"I went back the following day and asked them to explain themselves but at first the staff said the girl wasn't working and refused to talk to me.
"Eventually she appeared and I asked her to justify her actions.
"She said she didn't need to and had the right to refuse permission if someone if under the influence.
"She did say there may have been a misunderstanding but she was just doing her job.
"I understand mistakes are made but I didn't care for the attitude."
Alex volunteers part-time for Facial Palsy UK, a charity that supports people suffering with facial paralysis.
He added: "I just want to raise awareness of people who may not know about the condition.
"I also have mishapen hands but I live a happy, independent and fulfilling life.
"But it was quite embarrassing for me and could be for other people if they go through the same.
"It put a seed of doubt in my mind whether I should not go to places that I am fully entitled to go to.
"There's a nagging doubt but I don't want to change my life because of different attitudes.
"I just don't want it to happen to anyone else."
Dr James Partridge, chief executive of Changing Faces, a charity that supports people with conditions or injuries that affect their appearance, said the pub had to "face up to its responsibilities".
He added: "The pub's management and the wider hospitality and business community in Cornwall have a responsibility to make sure that everyone is made to feel welcome."