Apple iPhone users have known for a while that the mobile assistant in their pocket can leave them baffled, insulted, and often amused.
But Siri has shown yet another side to its personality - by correcting users who question Caitlyn Jenner's gender.
The mention of Bruce Jenner, Caitlyn's former name, receives a quick rebuttal from the software, and users posted Siri's responses to their questions on Tumblr.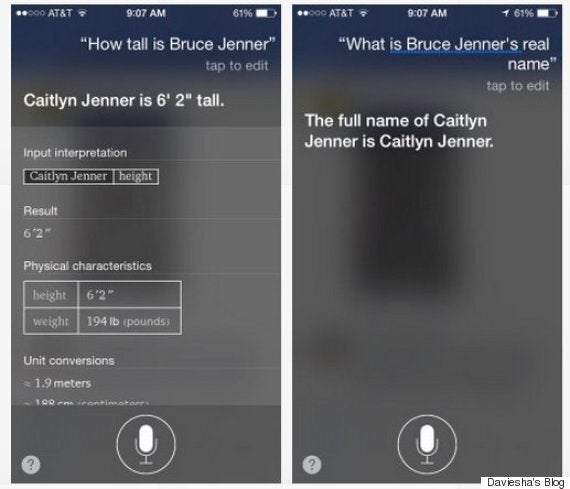 Users posted screenshots to Tumblr
When asked: 'What is Bruce Jenner's real name?' Siri responded: 'The full name of Caitlyn Jenner is Caitlyn Jenner.'
And when asked: 'How tall is Bruce Jenner?' Siri quickly replied: 'Caitlyn Jenner is 6' 2' tall.'