Caitlyn Jenner made her red carpet debut at the ESPYs on Wednesday night and looked incredible in a floor-length, white custom Versace gown.
It was an emotional night for the 65-year-old who collected the Arthur Ashe Courage award at the bash in Los Angeles, which marked her first public appearance since coming out as transgender.
As she took to the stage to receive her award, Caitlyn received a standing ovation from the audience, which included her children Kylie, Kendall, Brandon and Brody as well as her stepdaughters Kim, Kourtney and Khloe Kardashian.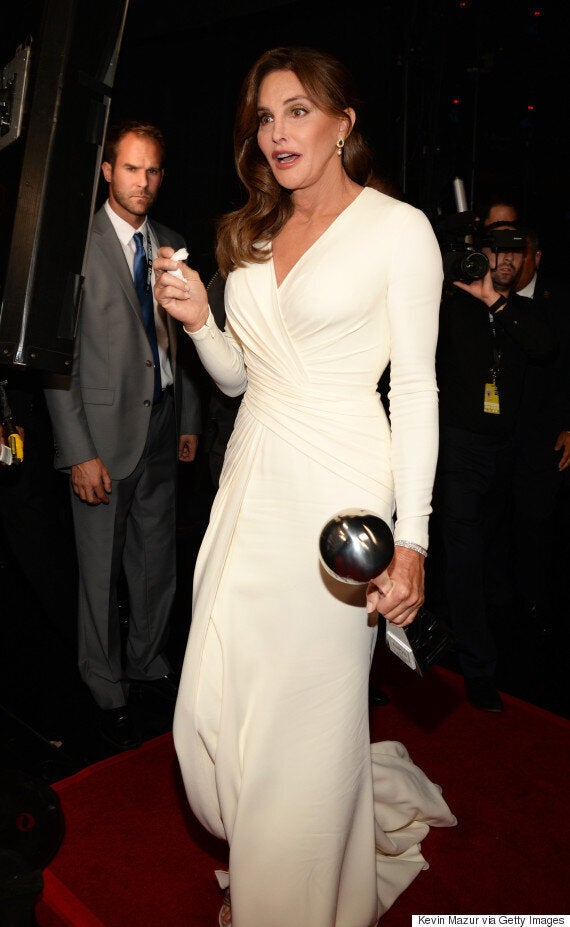 Joking about not knowing what to wear, which she had tweeted about back in June, she told the crowd: "Picking out this outfit... OK, girls, I get it. You've got to get the shoes, the hair, the makeup, the whole process. It was exhausting."
Also present was Caitlyn's mother Esther, who she singled out in a tearful acceptance speech.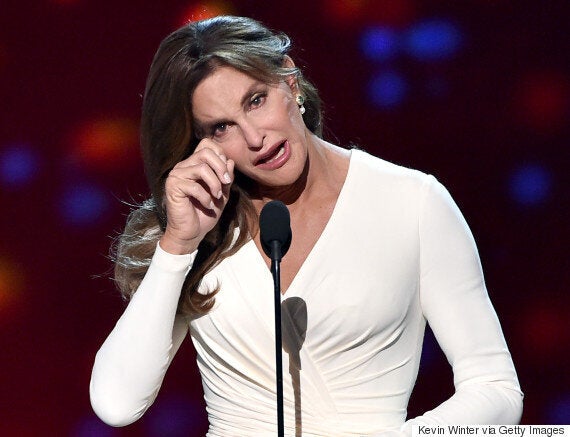 "The biggest fear in Caitlyn Jenner coming out was I never wanted to hurt anyone else, most of all my family and my kids," she told the audience.
"I'm so, so grateful to have all of you in my life. Thank you," she said as she wiped a tear away.
"This transition has been harder on me than anything I could have imagined," she added.
"Trans people deserve something vital," she said. "They deserve your respect."
"We've come a long way, but we have a lot of work to do."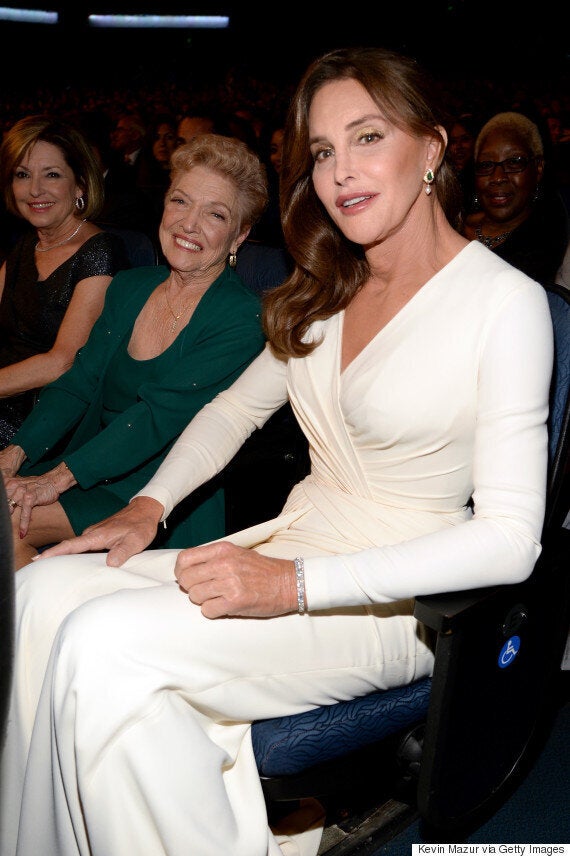 Caitlyn with her mother, Esther
Caitlyn was presented with the honour by Abby Wambach, an Olympic gold medalist who was also part of the US women's soccer team that won the World Cup earlier this month.
Before taking to the stage she was the subject of a video including clips of Bruce Jenner competing in the decathlon in the 1976 Summer Olympics and winning the gold medal.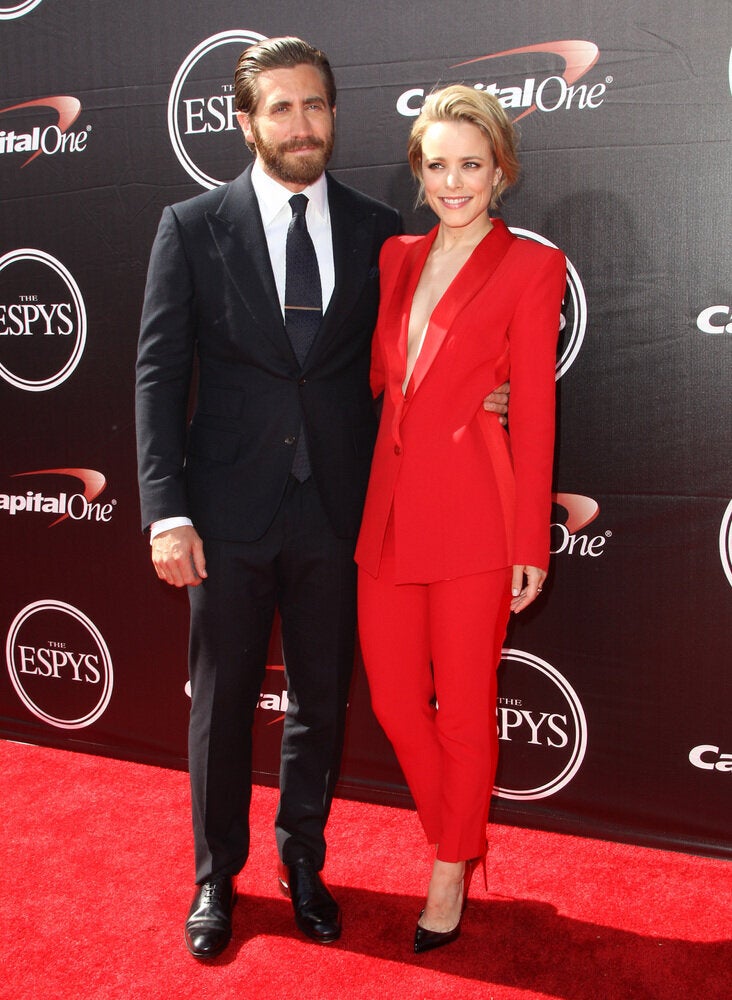 ESPYs 2015