Caitlyn Jenner broke the internet last month when she made her world debut on the cover of Vanity Fair, and since then her style has gone from strength to strength.
We can't wait to see what she'll wear at her first red carpet appearance next week at the ESPY Awards on 15 July.
Matt Bagwell, Celebrity Editor of HuffPost UK, told us: "Since coming out as transgender, Caitlyn Jenner has proved to be a breath of fresh air in celeb circles with her approach to fashion.
"Caitlyn always looks classy and confident with a seemingly neverending array of uber-glamorous looks that play to her strengths, and she's obviously having a lot of fun in the process.
"Feminine shapes, bold prints and the occasional 'out there' curve ball of an outfit (hello shoulder pads), she's living proof that just because you're 65 doesn't mean the contents of your wardrobe need to be safe, boring and beige."
Fabulous at 65-years-old, here's why Caitlyn Jenner is a fashion role model for older women.
1. She proves you can still rock bodycon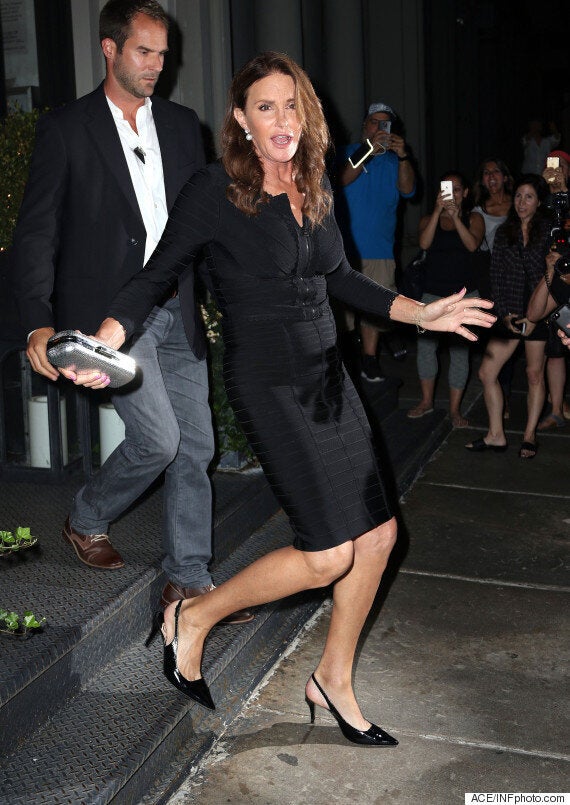 Jenner went for dinner at the Tribeca restaurant in New York last month wearing a Little Black Dress by Herve Leger (a favourite among the Kardashian clan).
Teaming the look with patent leather kitten heels and a minimal silver clutch, she kept the look cutting edge - while the long-sleeves and belt detail mean the bandage dress looks more catwalk couture than Kim Kardashian-at-club-appearance circa 2010.
2. And that low-cut styles don't have to be avoided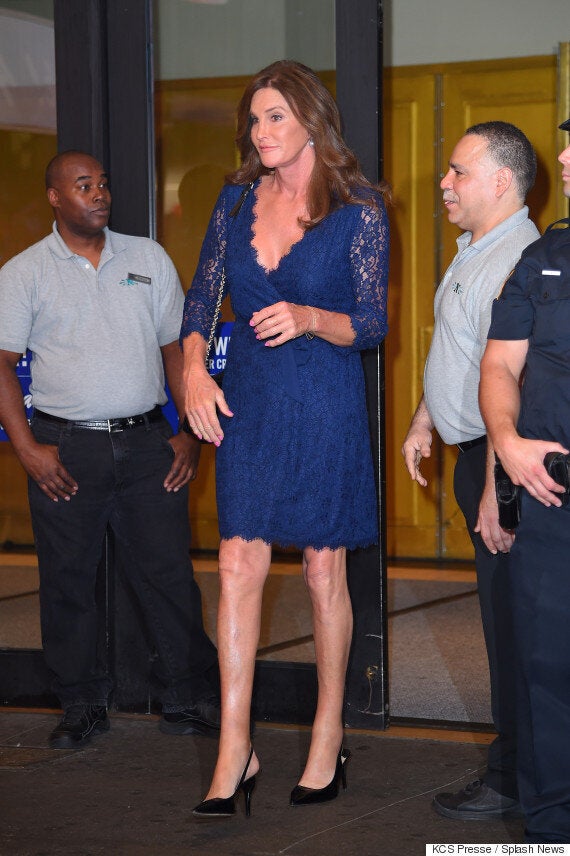 This royal blue lace Diane von Furstenberg wrap dress was the perfect choice for Jenner's night out at the theatre on Broadway.
There's no reason over-60s can't pull off a plunging neckline as the sheer lace 3/4 sleeves and delicate pearl earrings balance out the look.
3. She knows what suits her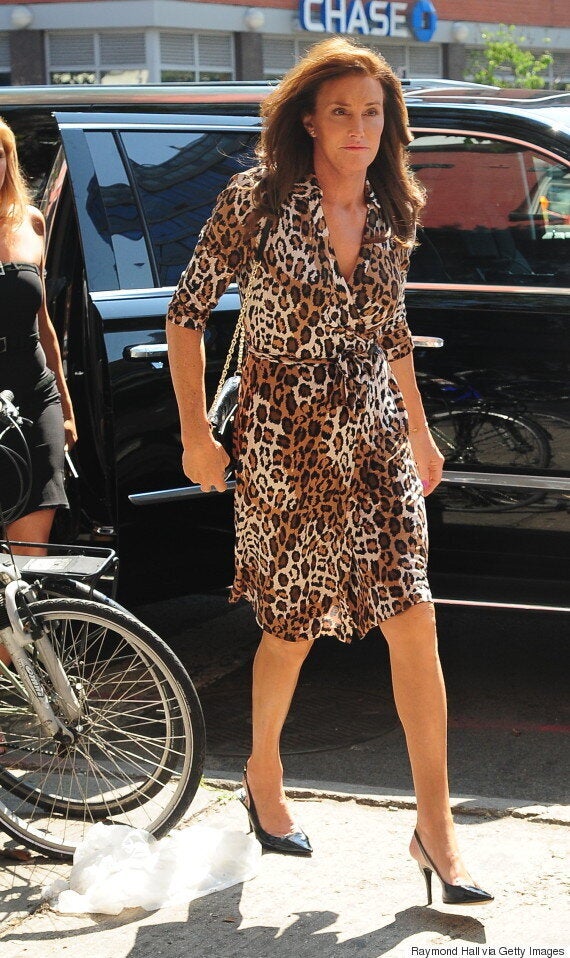 The Diane Von Furstenburg wrap dress strikes again! Caitlyn was photographed wearing this stylish leopard print number when out on a shopping trip this month.
The leopard print may be bold, but the design is a classic and flatters her figure perfectly (wrap dresses are often the bread and butter of stylish over-60s' wardrobes).
4. She's not afraid to take chances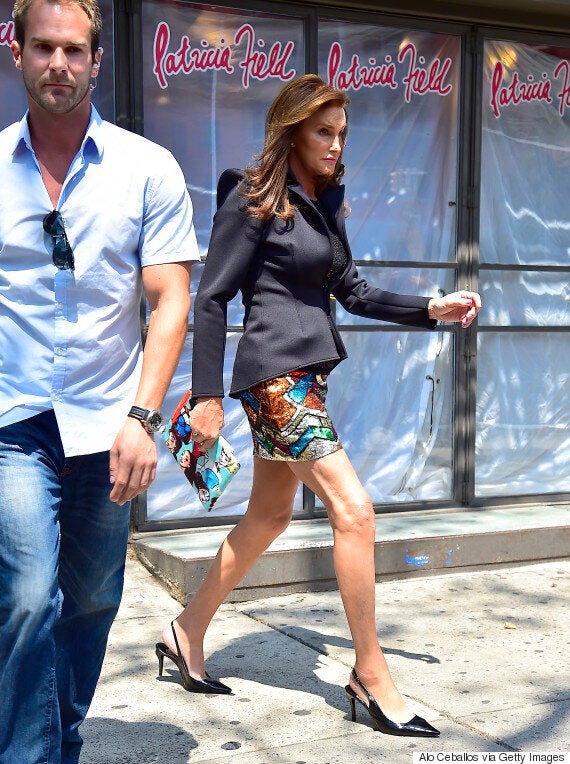 Jenner wore this eye-catching ensemble as she left Patricia Field's shop in the East Village, the designer best known for her work as a stylist on the fashion-forward TV series, Sex And The City.
Looking like a fabulous hybrid of Hilary Devey and Kim Cattrall's Sex And The City character, Samantha Jones, Caitlyn went all-out in a sequin skirt, statement bag and sky-high shoulderpads.
5. But she knows how to keep things classic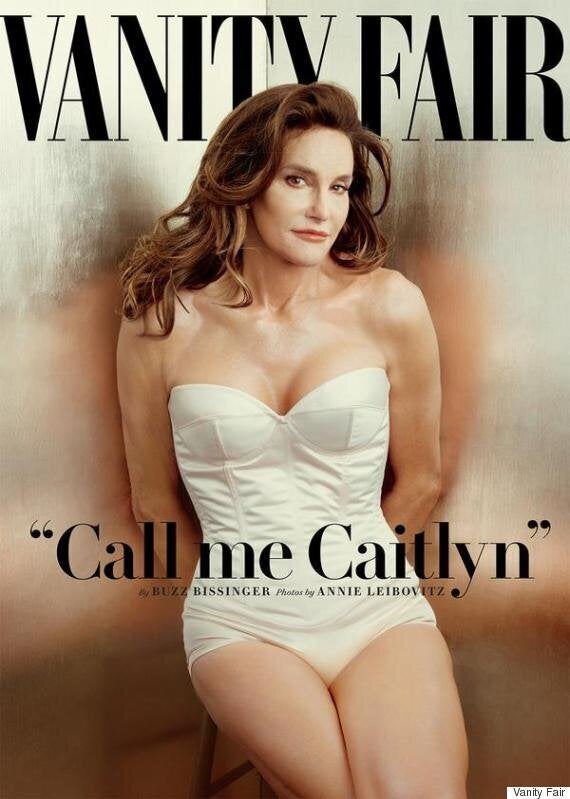 Vanity Fair's fashion and style director Jessica Diehl revealed the shoot was inspired by Old Hollywood stars like Lauren Bacall, Faye Dunaway in The Thomas Crown Affair and even Jackie Kennedy.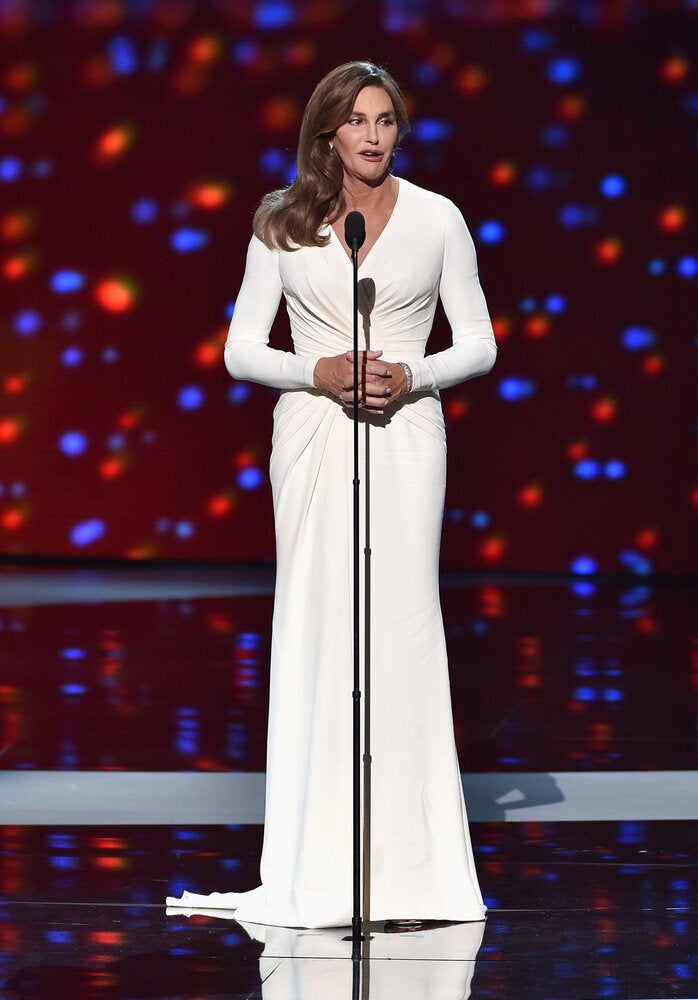 Caitlyn Jenner