The first extended trailer for 'Legend', has been released, showing Tom Hardy in fine form as both Reggie and Ronnie Kray, in this biopic about the infamous East End gangster twins.
Director Brian Helgeland ('LA Confidential', 'Mystic River') takes us, mostly through Reggie's eyes, into the 1960s underworld, which saw the violent brothers moving effortlessly between their East End home, pubs full of threats and violence, and the glamour of clubs and parties where they brushed with celebrities and were snapped by photographer David Bailey.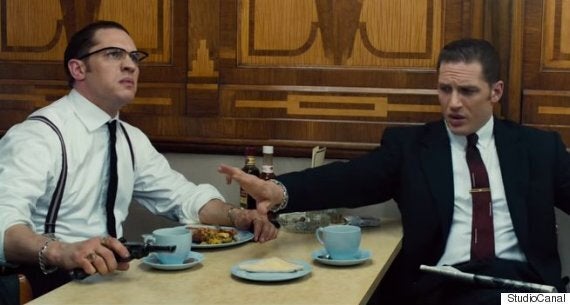 Tom Hardy is in doubly fine form as Ronnie and Reggie Kray in 'Legend'
Tom Hardy stars as both Reggie and Ronnie in the film, but what could have been a distracting gimmick is soon confirmed as a double tour de force from the 'Mad Max' star. Good luck to the people who have to sort this out come Awards Season.
The film also stars David Thewlis, Taron Egerton and Christopher Eccleston, with Emily Browning appearing as Reggie's tragic wife Frances.
'Legend' will be in UK cinemas from 9 September.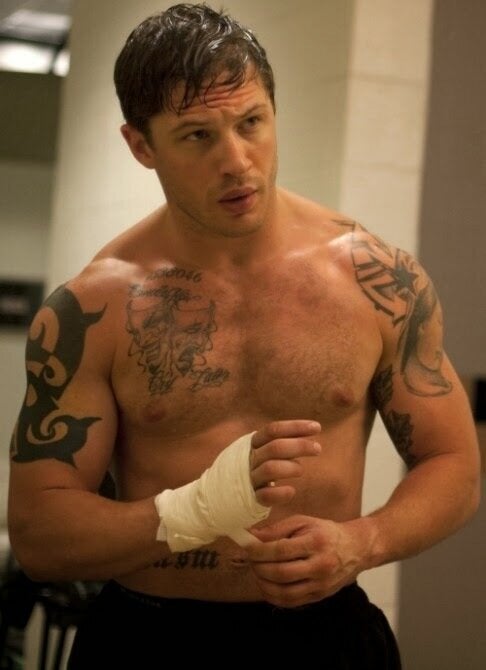 Tom Hardy: His 100 Sexiest Photos
Popular in the Community