• Four people unaccounted for
• Three explosions reported
• 'Multiple' casualties and four people in hospital
Four people, three men and a woman, are unaccounted for and are believed to have been trapped by the blast at Wood Flour Mills on Tunstall Road. There were "multiple" casualties after a four storey building collapsed and four people were taken to hospital.
Two further explosions occurred and residents in the area were asked to keep their windows and doors closed due to heavy smoke.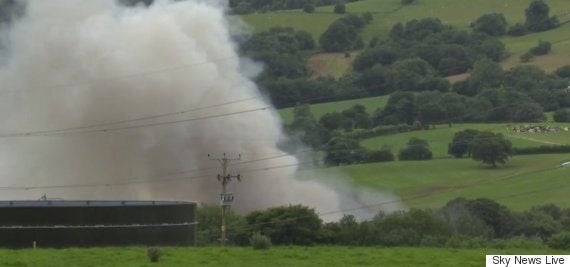 Emergency crews were called to the mill in Bosley at around 9am on Friday morning
Cheshire East Council said 50 local people had lost their jobs "as a result of the destruction of this factory", and it was looking at ways to help those affected.
Council Leader Michael Jones said: "This is a small community with the factory at its heart.
"We are all devastated by what has happened here today.
"I will ensure that we have staff available to offer whatever help, guidance and support is required."
Cheshire Fire and Rescue said there were "quite a few walking wounded", but police added that the "vast majority" of staff had been accounted for, the BBC reported.
A West Midlands Ambulance Service spokesperson told the broadcaster that a 29-year-old woman had sustained "serious burns and blast injuries to her head, face, arms and chest" and had been airlifted to Queen Elizabeth Hospital Birmingham.
Cheshire Police Chief Inspector Paul Carroll said: "There is currently a lot of smoke emanating from the building and it is advised that residents living in the area should close their doors and windows.
"It is also advised to avoid the area while we deal with this incident."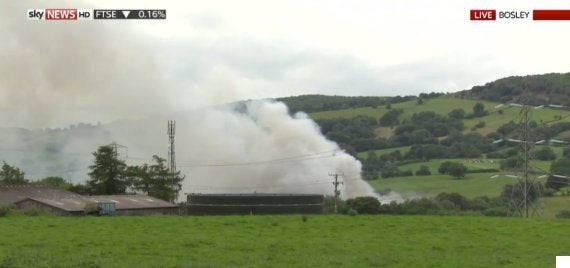 Residents in the area were asked to keep their doors and windows closed because of smoke
"When I went outside you could see the huge pall of smoke and the flames leaping up from down near the works."
Police, fire and ambulance crews were called to the scene just after 9am.
One of the victims, a 29-year-old woman, sustained serious burns and blast injuries to her face, head, arms and chest, a spokesman for the North West Ambulance Service NHS Trust said.