Cara Delevingne has hit back at suggestions that her interest in women might be a "phase".
SEE MORE:
Until recently, Cara had never spoken openly about her sexual orientation, despite having been romantically linked to stars like Harry Styles and Michelle Rodriguez in the past.
Last month, she discussed her relationship with St Vincent singer Annie Clarke in an interview with Vogue for the first time, but the article was met with a backlash, as the journalist behind the piece, Rob Haskell, appeared to suggest that bisexuality might a passing phase for the model and actress.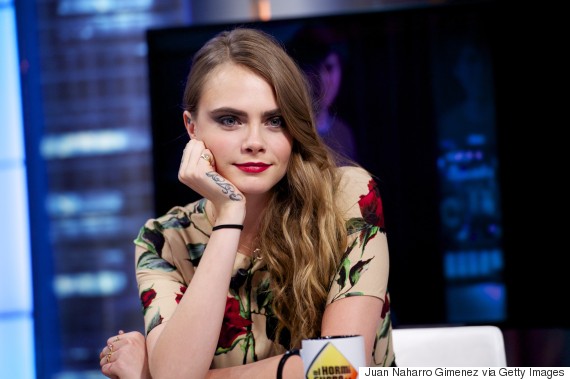 Cara Delevingne
He wrote: "Her parents seem to think girls are just a phase for Cara, and they may be correct.
"When I suggest to Cara that to trust a man, she might have to revise an old and stubborn idea of hers - that women are perennially troubled and therefore only women will accept her - her smile says she concedes the point."
These comments sparked over 12,000 people to sign a petition that Vogue apologise to bisexual people for the remarks, with Cara now addressing the controversy for the first time.
Speaking to the New York Times, Cara claimed she didn't think there was anything "malicious" meant by the comments, but did insist: "My sexuality is not a phase. I am who I am."
Annie and Cara were first thought to be dating back in March, when an onlooker saw them looking very cosy at a Brit Awards after-party, while photos emerged of them days later, strolling through New York together.
In her New York Times interview, Cara also spoke about her desire to progress in the acting world, with her latest role in a film adaptation of John Green's 'Paper Towns', adding that she hoped her modelling career wouldn't hold her back.
She explained: "People can put you in whatever box: model, whatever.
"But if I just keep going and actually do it well, which I hope I can, then I hope people will give me more movies - and I'll win an Oscar!"
'Paper Town' hits UK cinemas next month.
LIKE US ON FACEBOOK | FOLLOW US ON TWITTER