A shocking new video revealing the horrific aftermath of the MH17 crash has prompted Australian Prime Minister Tony Abbott to proclaim that the incident was "in no way an accident".
Commenting on the video, released by News Corp Australia, he told the ABC: "It highlights the fact that this was an atrocity, it was in no way an accident.
"They may not have known that they were shooting down a civilian passengers plane, but they were deliberately shooting out of the sky what they knew was a large aircraft."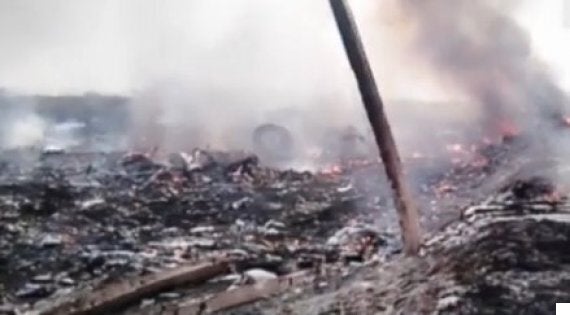 The aftermath of the crash is shown in the footage
The footage shows the moment Russian-backed rebels realise they had shot down a commercial plane.
The militants can be seen wandering through the smouldering wreckage of the jet, before rifling through the belongings of victims.
One rebel appears shocked when he notices a tag on one rucksack labelled "Australia".
The clip also shows bodies strewn around the crash site, as well as dead tropical birds which were being transported to Malaysia.
The rebels can be heard discussing whether one or two planes were being brought down, as well as making calls to ensure no civilians entered the site.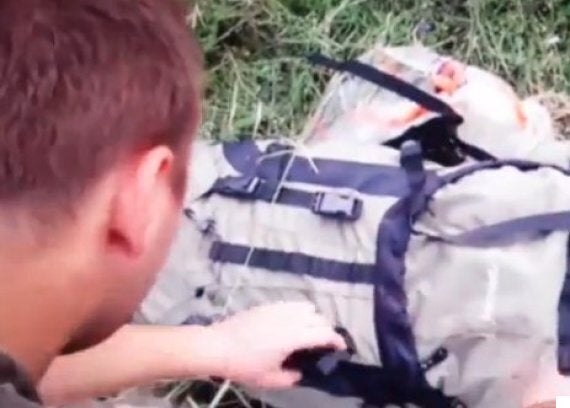 A rebel rifles through victims' possessions
The group is also seen finding what they believe is the aircraft's flight recorder and discussing rumours that the pilot was seen crawling away following the crash.
As memorials were held today for the victims of the incident, some questioned News Corp's timing in releasing the video.
Malaysia Airlines flight MH17 was allegedly shot down by pro-Russian rebels on July 17 2014 while flying over Ukraine en route from Amsterdam to Kuala Lumpur.
All 298 people on board died in the crash.