Simon Cowell has opened up about his grief following his beloved mother's death earlier this month.
SEE ALSO:
The 'X Factor' boss was devastated when 89-year-old Julie Brett passed away after suffering a stroke, and since has avoided speaking to the press at auditions for the ITV talent show. Simon Cowell with his mum Julie
But Simon has now spoken to The Sun in a highly emotional interview, revealing his pain at watching his mother die for the last nine months, while she suffered with a secret illness.
"She'd been ill for a very long time. It really happened last year and it was a tough, tough period," he said.
"But I didn't want to burden anyone else with my problem. That's why I never talked about it.
"In a way, that was the hardest part because it was always on your mind. But look, I experienced it with my dad and the only thing I can say is that I have incredible memories."
In the wake of her death, Simon cancelled two days of 'X Factor' auditions to grieve, but later threw himself back into work in tribute to Julie, who counted 'X Factor' as her favourite show that her son worked on.
"It sounds corny but it's exactly what she would have wanted me to do as she loved what I did," he said. "When it came to work, she would say, 'Get back and do what you enjoy'."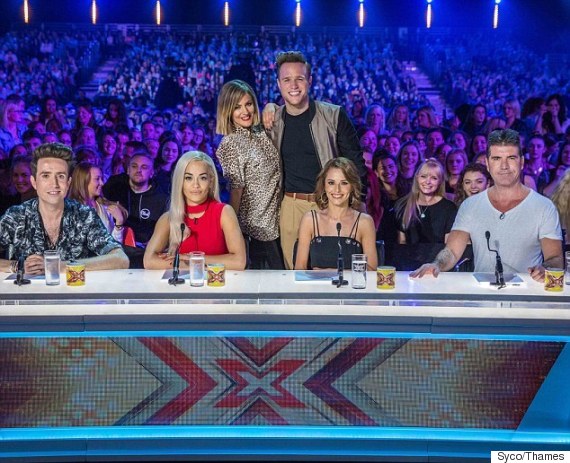 Simon at 'X Factor' auditions with the new panel
Simon's co-judge Cheryl Fernandez-Versini has also spoken about how the team have rallied around their boss.
She told The Mirror: "I've always admired his strength and tenacity, but now I have a whole new level of respect and love for him."
Julie was the mother of four boys - Nicholas, Simon, Tony and Michael, and step-mother to John and June.
Announcing her passing on 5 July, the family said: "Today our beloved mum Julie passed away. Anyone who had met her would know what a truly special and kind lady she was. We are heartbroken and will miss her terribly, but she is now at peace."
Simon later thanked fans for their support when he first broke his silence on Twitter.
He tweeted: "My family lost someone very special on Sunday. My Mum. I am overwhelmed with gratitude for all of the kind messages received. Thank you. X."
LIKE US ON FACEBOOK | FOLLOW US ON TWITTER