The parents of a premature baby, who beat the odds to survive being born four months early, claim doctors asked them to sign a Do Not Resuscitate (DNR) form before baby Lily was born.
The 33-year-old mum, who has asked not to be named, went into premature labour at 24 weeks on April 1 2015.
She was taken into the labour ward at Southend Hospital and she says it was then doctors asked her to sign the DNR form.
Lily's father said they refused to sign and he demanded his wife be moved to another hospital.
"They made no effort at all. They were preparing to hand me my daughter in a box."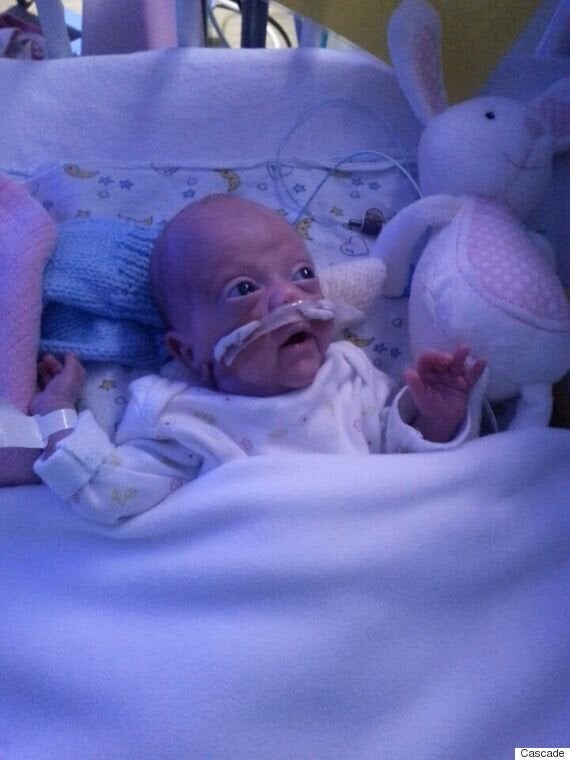 After being admitted to Southend Hospital labour ward the mum, who also has a six-year-old son and 10-year-old daughter from a previous relationship, became increasingly afraid she was going to lose her baby.
However, the couple say no attempt was made to try and stop labour before she was transferred to the Homerton Hospital in Hackney.
Baby Lily was born at the Homerton after doctors there successfully delayed the labour for three days.
She weighed just 1lb 6oz.
Lily has since been transferred back to Southend Hospital's neo natal unit and three months later she is now 4lb 8oz and it is hoped she will soon be allowed home.
Since the family have been back to Southend Hospital, they say care has been excellent.
Lily's dad said: "The care we've had on the neo natal unit has been great and I know people who have had cancer treatment in Southend and it's been brilliant but the labour ward was terrible.
"I want the directors of that hospital to make sure something is done so that no other couple goes through what we have been through."
Cheryl Schwarz, acting chief nurse at Southend University Hospital NHS Foundation Trust, said in a statement to HuffPost UK Parents:
"We have spoken to Mr Saunders about his concerns and commenced an investigation into the issues raised regarding the care of his partner and baby, including the offer of a meeting with relevant staff at the Trust. Therefore we cannot comment directly on any specific issues surrounding his concerns.
"Following lessons learnt from a previous case, we scrutinised the policies and processes in place at Southend Hospital, and undertook a full review.
"Our policy at Southend University Hospital NHS Foundation Trust follows British Association of Perinatal Medicine recommendations on resuscitation (2008) and includes a discussion with parents regarding care and treatment options, including offering women steroids to develop the baby's lungs and drugs to delay labour if appropriate.
"To optimise the survival of very premature babies, Southend Hospital follows the North East London Perinatal Network guideline to transfer all women whose babies are likely to be delivered before 27 completed weeks gestation or where estimated birth weight is less than 1kg to a specialist neonatal unit.
"Good communication between the parents and all healthcare professionals is essential to provide support and information which will assist the parents in deciding on a course of action that is medically appropriate, consistent with their own personal values and is in the child's best interests.
"We discuss survival possibilities based on gestational age and estimated weight of the baby at birth. We would also discuss the risk of significant disability.
"We document the discussion and agreed plan of care and this does not include a 'do not resuscitate' form."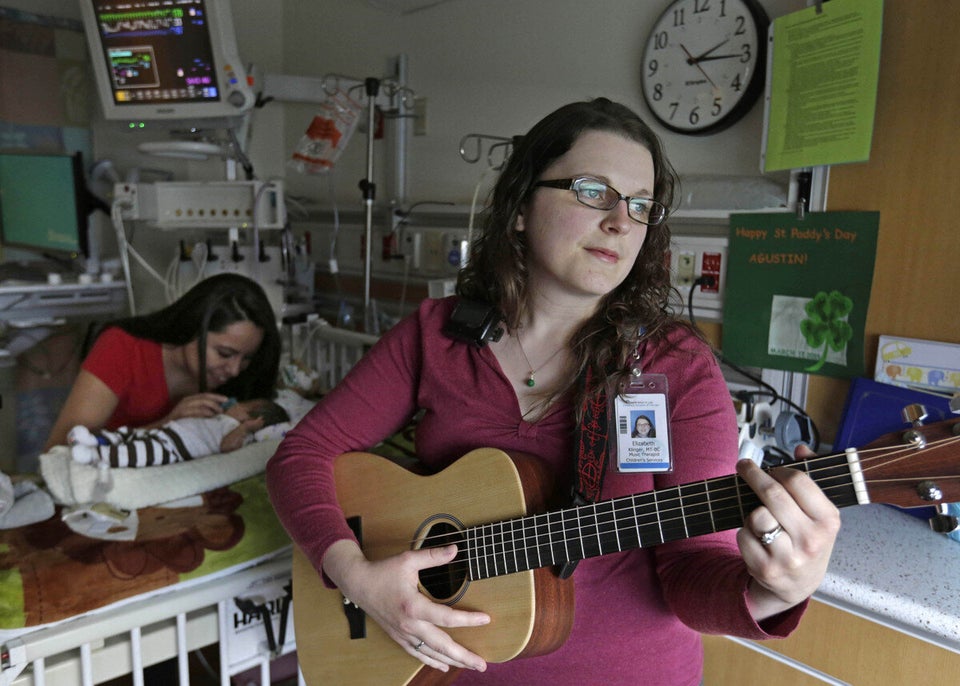 Live Music Therapy For Premature Babies