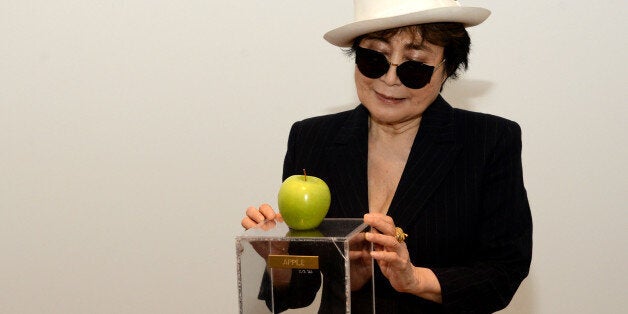 Yoko Ono has turned her Twitter feed into an impromptu arts project, offering pearls of wisdom and more than a few bizarre pieces of advice.
On Sunday Yoko posted a risqué arts and craft tip requiring shattered glass and a second-class stamp.
Her followers were quick to post their replies.
And if that tweet left you baffled, wait until you read the rest of Yoko's feed.
Here's our pick of the best and most bizarre tweets straight from Yoko's account. Meanwhile, definitely give her a follow.
There's a lot about making/drilling/cutting holes. In the sky.
And people were quick to question Yoko's reasoning.
There's advice about paintings.
But it might not be heeded.
More holes to be made. This time in a bag.
Reading words versus counting words.
Or just leave the map out.
Lots of lines to be drawn, and erased. Art.
Fruit cleaning. Instant art.