Claire Sweeney started worrying as soon as she became pregnant and her nerves still haven't subsided nine months after her son Jaxon was born.
"Every day is nerve-racking," she tells HuffPost UK Parents. "Every day I worry about things with him.
"My mother says I have 'mother's guilt'."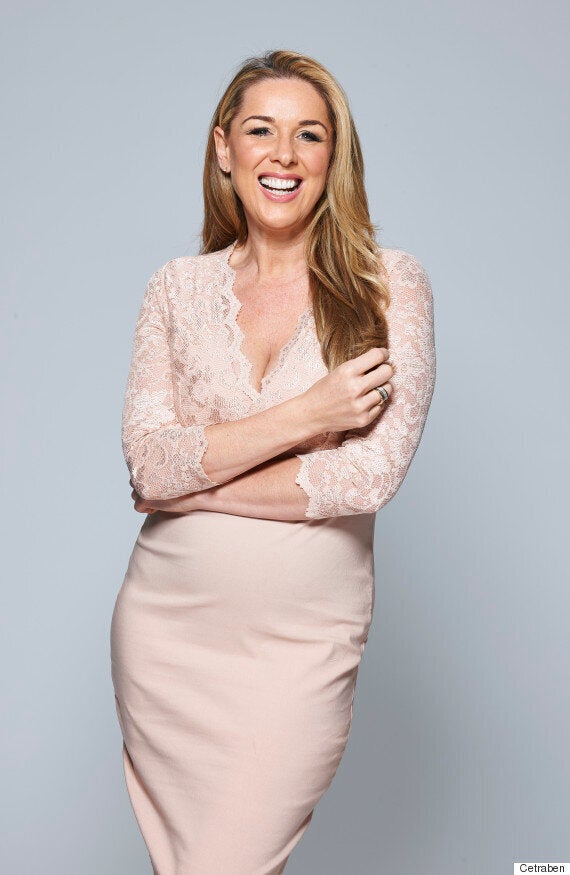 The former Brookside actress, 44, found out she was expecting a month after splitting with her fiancé Daniel Riley in April 2014.
Sweeney says she was especially nervous at the beginning of her pregnancy as she had previously had two miscarriages.
"Once I started to grow and feel him move inside me I felt more relaxed," she says. "But... well, you never know, not until the baby's actually born - and even then the worry isn't over, as you question: Is he ok? Is everything fine?
"Things I never had any fear of before, such as driving and flying make me anxious now.
"I've never been bothered about getting on a plane, but I got on a plane with Jaxon for the first time and my nerves went.
"Everyday things become more worrying, like crossing a road.
"And now he's started pulling himself up on his feet, so I've got even more to worry about!"
But Sweeney has found a good cure for her "mother's guilt" - mummy friends.
"My friend Dionne has got three boys and the other day she just gave Jaxon a big piece of crusty bread and I was like 'oh no!' Because he'd chocked on a banana the week before," Sweeney says.
"But Jaxon was great, crunching away on the bread.
"It's good to have other mothers around you who will take the plunge for you and encourage you to do things."
Although sometimes she finds her friends' advice to be a little bit too blunt.
"Jaxon had a little fall the other day," she explains. "And I was in a terrible state. I said to my girlfriend is this going to get worse? What's it going to be like when he goes to school? Does it get worse?
"And she said: 'yeah it does'.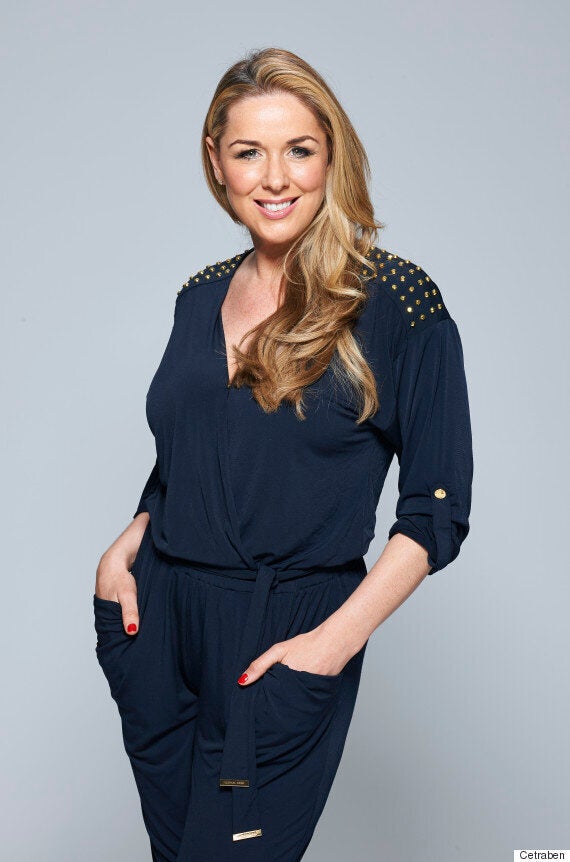 Sweeney's friends also proved invaluable earlier this year when she spent four months travelling across the UK with the tour of Sex In Suburbia, the musical comedy she co-wrote and stars in.
"That was hard," she admits. "It was hard trying to balance it all.
"But I had a friend come with me and my co-star in the show Lindzi [Germain] was wonderful.
"She travelled in the car with me and was living with me, so it was all hands on deck really. Jaxon had three women doting on him!
"I've taken the summer off now and it's been prefect timing really, as now there seem to be a lot of milestones happening.
"Jaxon got up on his feet for the first time yesterday and he seems to have come on leaps and bounds, so it's lovely to be free to enjoy it all."
That's not the only incidence of "perfect timing" Sweeney has experienced with Jaxon.
She was 43 when she became pregnant and she's often referred to as an "older mother", but she says the label doesn't bother her as she's happy she became a mother at this stage of her life.
"Well I am and older, aren't I?" she says.
"I'm 44 and I think anything past 30 is technically classed as an 'older mother', so it's a fact and I'm not going to start getting precious about it.
"I don't regret waiting till I was older to start a family. It's horses for courses.
"Of course I wish I'd had Jaxon in my life for longer, because of the love I feel, but I've had a fantastic life: I've travelled, I've partied, I've seen the world, I've done loads of fabulous work, so I'm not craving to do anything."
Sweeney's contentedness in her new role as mother is made even clearer when she explains the reason she chose her son's name.
"I decided to go for the spelling J A X O N rather than with a C K in the middle as I googled it and Jackson means son of Jack, but Jaxon means gift from god.
"So it was kind of a no brainer for me. He is my gift from god. I've had two miscarriages and he's come along, third time lucky.
"I don't know if I want to have any more children. Not at the moment, as I'm quite happy with Jaxon and to be honest I just want to enjoy every stage of him growing up."
Sweeney has suffered with eczema for 15 years and is working with leading dry skin and eczema brand Cetraben. Cetraben Emollient Cream is available from pharmacies and retailers nationwide and is priced at £7.99 for 200ml and £4.99 for 50ml. For further information visit www.cetraben.co.uk.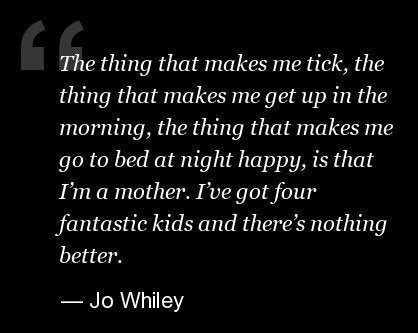 Inspirational Quotes About Being A Mum