Jaime King has given birth to her and Kyle Newman's second child together.
The couple's new son, whose famous godmother is Taylor Swift, was born on 16 July and is baby brother to one-year-old James Knight.
The 36-year-old Hart of Dixie star shared a photo of the family of four on Instagram with herself wearing a hospital gown, feeding her newborn and looking lovingly at her husband who is holding James on his lap.
King wrote on the photo: "We are SO happy to welcome to the world our new baby boy! Born Thursday, July 16th!"
King and Newman have not yet announced their second son's name. In an interview early July, King discussed the difficulty she was facing choosing a baby name.
She added that her son will be called by his first and middle name, explaining that she likes "classic and eclectic mixed together".
Swift is yet to share her joy at the birth of her godson on social media, but we're pretty sure it won't take long.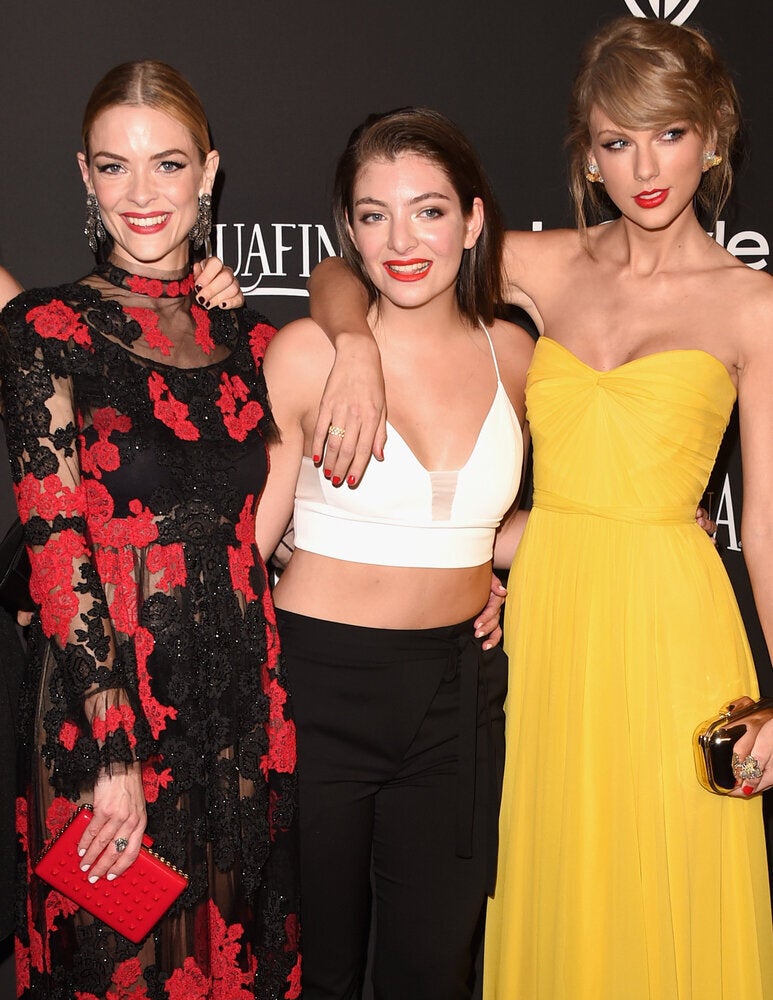 Jaime King Underrated Style Star