Peter Andre paid an emotional tribute to his later brother Andrew at his wedding to Emily McDonaugh, he has revealed.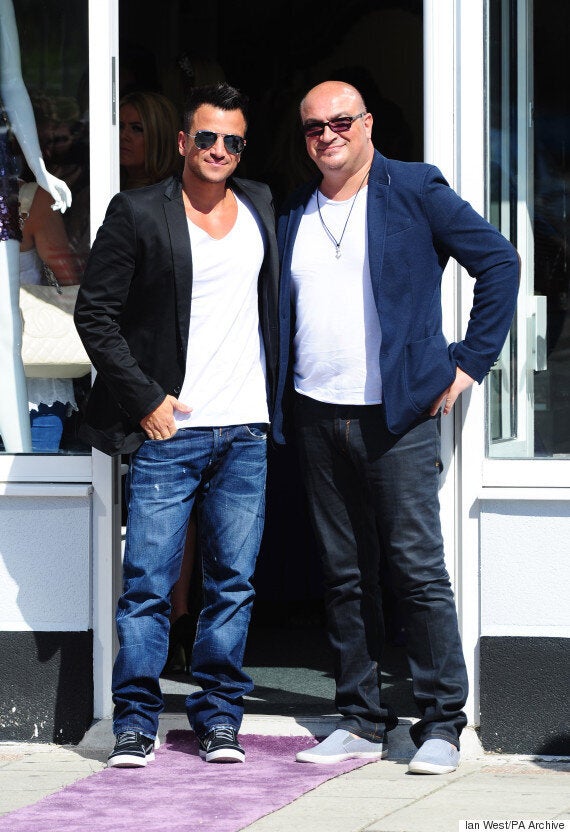 Peter Andre with late brother Andrew
According to OK! magazine, Peter told guests at the celebrations at Mamhead House in Exeter earlier this month, that the loss had "broken all my family's hearts".
"We're going to be positive about this and I'd like to raise a toast to my brother Andrew," he said.
"We love him very much and we're thinking of him tonight, and miss him always."
Peter and Emily shared some more intimate snaps from their reception in a second cover feature with OK! magazine.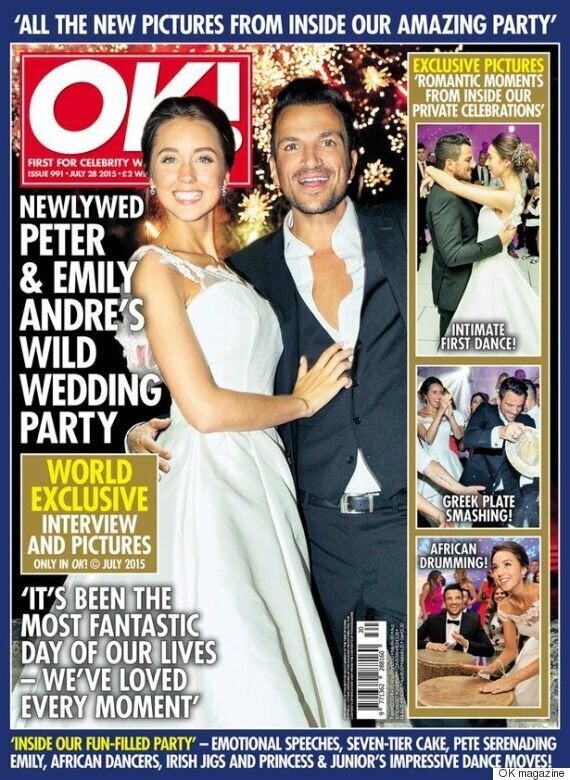 This week's OK! magazine, out now
"Seeing Emily for the first time in her dress was incredible. She took my breath away. She's the most beautiful bride I've ever seen. I couldn't help but well up," he said.
The couple - who have 18-month-old daughter Amelia together - originally planned to tie the knot next year, but decided to bring the wedding forward due to Peter's father's ill health.
Peter and medical student Emily - who have a 16-year age gap - first confirmed reports that they were dating in 2012, before announcing their engagement last year.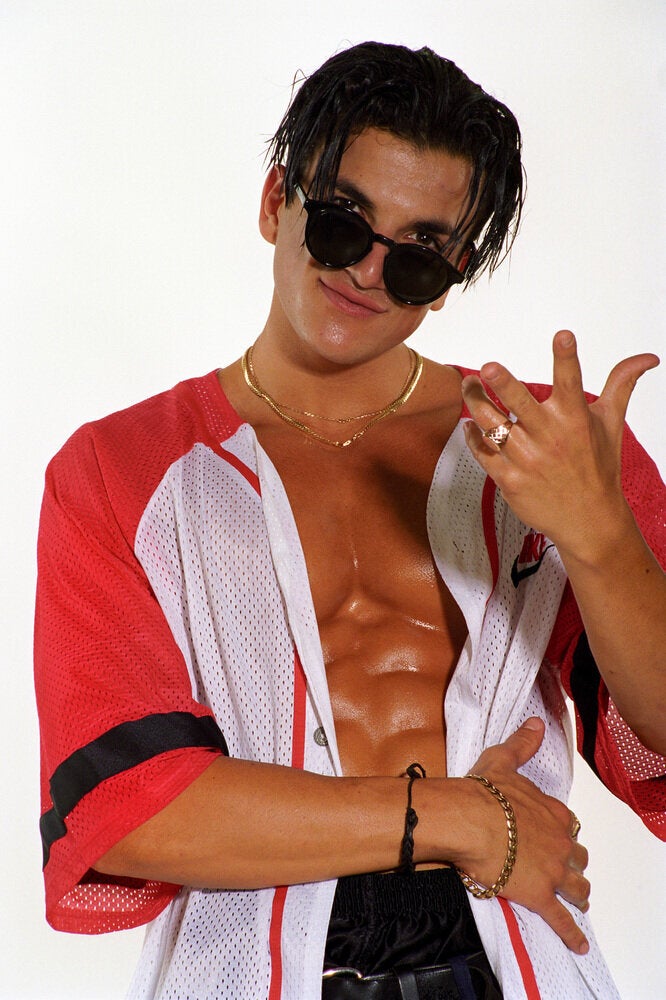 Peter Andre's Words Of Wisdom