The mother of a 13-year-old boy who suffered severe sunburn while on a school trip to Spain has said it was her own son's fault, not the teachers'.
One of the four children's parents criticised the teachers, but Wendy Cunnah has backed the school, believing the staff did all they could.
"My son had Factor 30 which I had packed for him. He put it on before he got to the waterpark and again once he got there.
"But he was having such a good time on the slides, he then forgot to put it on again. He accepts full responsibility."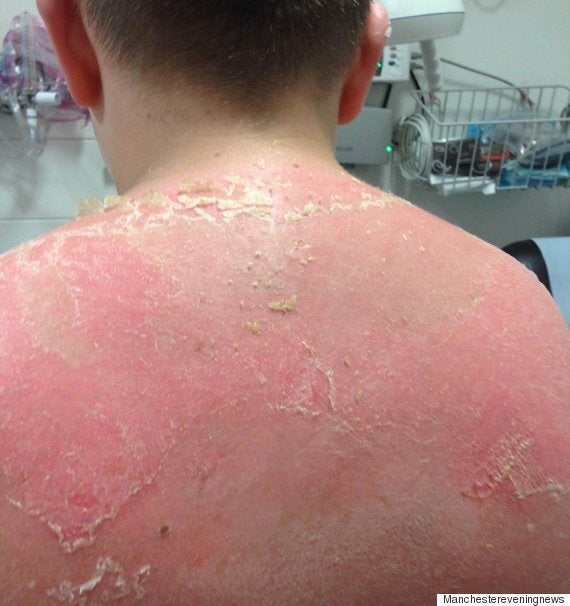 Four teachers accompanied the 41 pupils on holiday and headteacher James Inman said the staff did everything they could to warn the children of dangers of being in the sun.
Cunnah said her son called her from Spain to tell her of his burns and she still believes the teachers "could not have done more".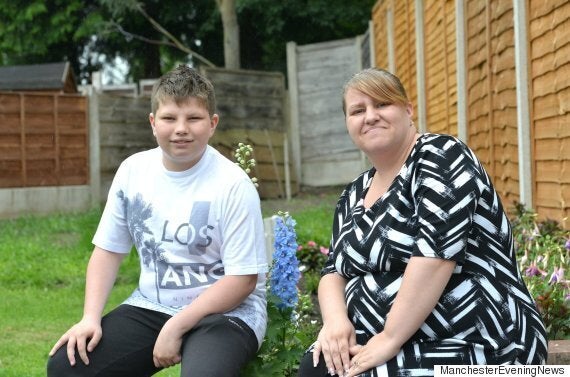 Connor Pritchard and his mother, Estelle
Cunnah's son is currently off school to recover from the burns.
After returning from the trip, another pupil Connor Pritchard, 15, had large blisters on his arm.
"No teacher hung around to speak to me. I just took one look and said 'right lets get you to hospital'."
Mrs Pritchard called it "total neglect" on the part of the teachers.
The headteacher at Buile Hill Visual Arts College said the school may have to review school trips if children refuse to follow instructions.
School governor and Labour councillor, John Warmisham, told Manchester Evening News: "We have learned a lesson with this trip, but I do think the school did everything it could.
"Parents has to sign contracts before they went which mentioned children had to apply Factor 50 when told to do so."