An orangutan has been caught on camera kissing a pregnant woman's bump up against the glass at Colchester zoo.
The woman's partner filmed the touching moment where the orangutan freezes and stares at the woman's belly, before leaning forward and puckering up against the glass.
When her partner tried to do the same, the orangutan wasn't having any of it.
The couple said the animal "touched their hearts" when uploading the video to YouTube. It is pretty cute.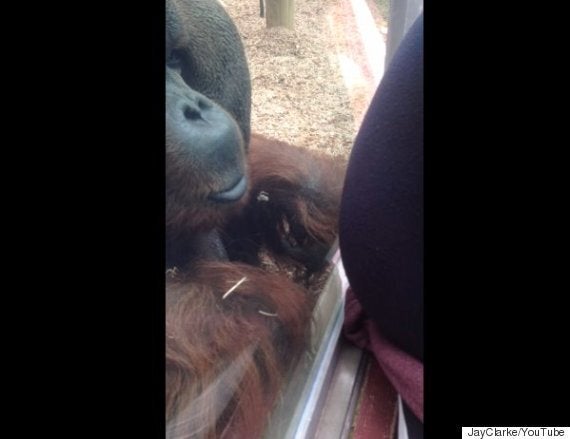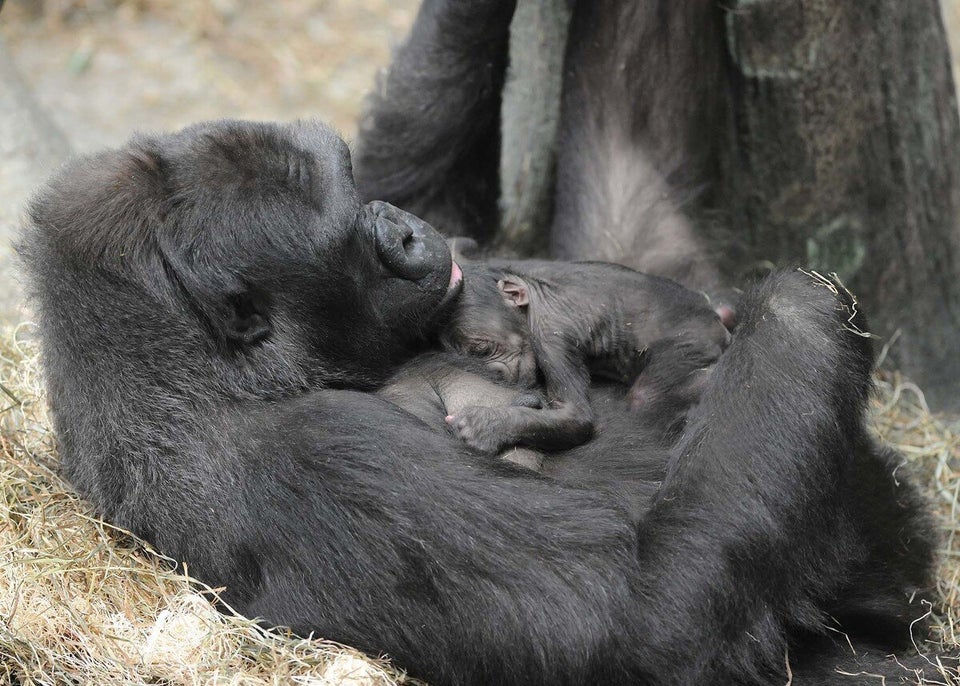 Baby Gorilla Born At Brookfield Zoo