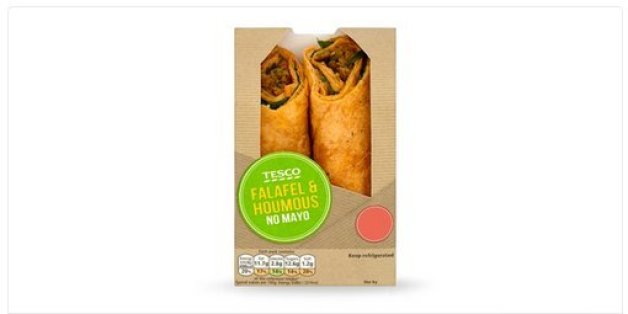 Twitter/Tesco
We're not sure why anyone would ever try to get in a Twitter fight with one of the biggest rappers in the world, but Meek Mill has, and bizarrely Tesco wanted a slice of the action.
According to Mill, Drake doesn't write his own raps. Luckily for him, Tesco have stepped in to offer some support (and rub a little salt in the wound...)
Hey Drake, we've got some ready-made wraps too… pic.twitter.com/wprts9aBdN

— Tesco (@Tesco) July 22, 2015
Oooh burn! The whole Drake VS Meek Mill fiasco kicked off the other day when Mill asked people to stop comparing him to Drake*.
Stop comparing drake to me too.... He don't write his own raps! That's why he ain't tweet my album because we found out! 😁

— Meek Mill (@MeekMill) July 22, 2015
The whole game know forreal they scared to tell the truth! I can't wait tok these guys and sit back and act like they don't know!

— Meek Mill (@MeekMill) July 22, 2015
And I only speak facts remenber that!

— Meek Mill (@MeekMill) July 22, 2015
Apparently Drake responded then deleted the tweet...
Drake actually tweeted and deleted. Hah @MeekMillpic.twitter.com/dqYUhPTvlp

— Mohamet Ben Khalifa™ (@Ahmet_Diallo) July 22, 2015
*We couldn't find a single tweet in which someone had compared Meek Mill to Drake. Awks.