Rebecca Ferguson is best known to British TV viewers for her striking rendition of 'The White Queen' last year on BBC1.
Behind The Scenes Of 'Mission Impossible - Rogue Nation' With Rebecca Ferguson In Our Exclusive Featurette Above...
She admitted recently to Elle.Com that, as a young girl, she'd harboured a huge crush on her leading man, however, because her first meeting with him was so rushed, she didn't have time to be nervous - and it turns out she didn't even have to audition.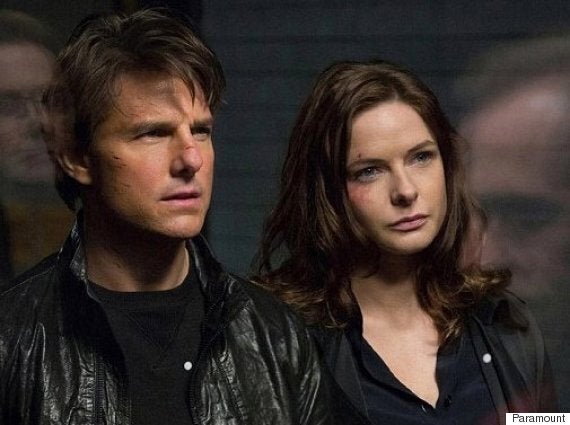 Tom Cruise with leading lady Rebecca Ferguson on the set of 'Mission Impossible - Rogue Nation'
Director Christopher McQuarrie recently revealed that the pair got on so well when they met, both he and Tom realised she didn't need to read for her role of leading lady Ilsa. He remembered, "I said, 'It's ok, she's already got the job.'"
Rebecca took on a gruelling physical regime for the demands of her role - training up to six hours a day, six days a week, and recently revealed that she went on a special diet, too, with Tom Cruise sharing his specially-prepared food with her on set, between the high-action takes.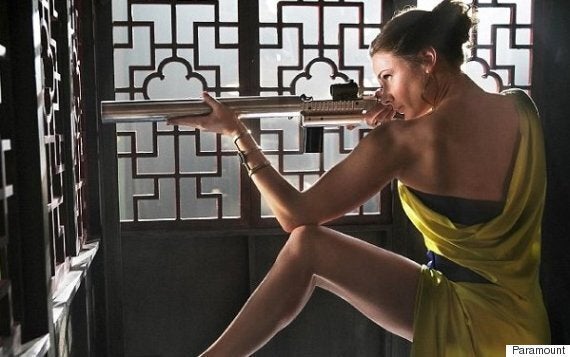 Rebecca Ferguson was training for six hours a day, six days a week to get into shape as leading lady Ilsa
Tom Cruise hasn't been slacking on the physical side of things either. Footage released last week revealed his efforts, and those of his stuntmen, to cling to the side of a plane as it took off. Even this veteran of high-octane screen action - including leaping around the Burj Khalifa in Dubai, the world's tallest building - admitted he suddenly realised he was really scared doing this one.
Returning co-stars for the fifth film in the franchise include Simon Pegg and Jeremy Renner, with newcomers including Alec Baldwin and 'Southcliffe' star Sean Harris.
Mission: Impossible Rogue Nation is in cinemas & IMAX from 30 July. Watch the trailer below...
Popular in the Community