Fans are so bored of waiting for Half-Life 3 that they've turned back to the classics to find new inspiration on how to play their favourite characters.
One such fan has managed to surpass all expectations by doing the 'Will Half-Life run on...' experiment, but taking it to a whole other level.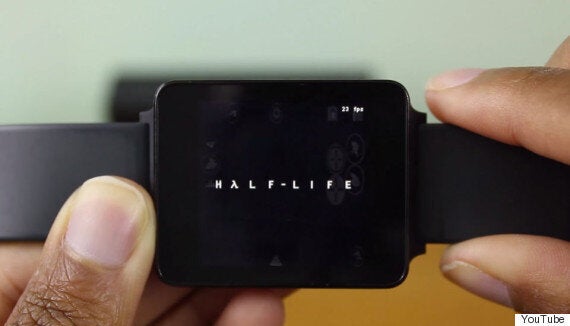 While you'd expect Half-Life to run on a tablet, or maybe even a powerful smartphone, this Android and Half-Life fan has actually managed to get the game running on an Android smartwatch, the LG G Watch to be specific.
Incredibly, it actually works pretty well and why frame-rates aren't going to blow you out of the water the audio, movement controls and responsiveness are all impressive.
Why would you get it running on a smartwatch? Why not. It's not like Valve is planning on putting Half-Life 3 fans out of their misery for some time now.
Recently Half-Life 3 hit the headlines after some posters were leaked from Valve's own website. While Valve confirmed that the posters were from them the company has remained spectacularly tight-lipped about what they could mean.
So for now, marvel at how technology is definitely ready for Half-Life 3 and yet there seems to be none.
Popular in the Community