When we spoke last year to the star of 'The Legacy', a radiant Trine Dyrholm, for Series 1, she pronounced absolute surprise that anyone had tuned in, let alone in such large numbers, to watch a very ordinary Danish family fall out and then make up with each other over the course of the series. Of course, it helps that the saga comes from the same production house who brought us 'Borgen' and made Danish coalition politics such required viewing.
And so the audience came and stayed, in such droves, that the Gronnegaard family are back for another round.. With surprise sibling Signe (Marie Bach Hansen) installed in the big house that their mother Veronika mischievously left to secret daughter, the rest of the brood are left to pick up the pieces of their reimagined futures.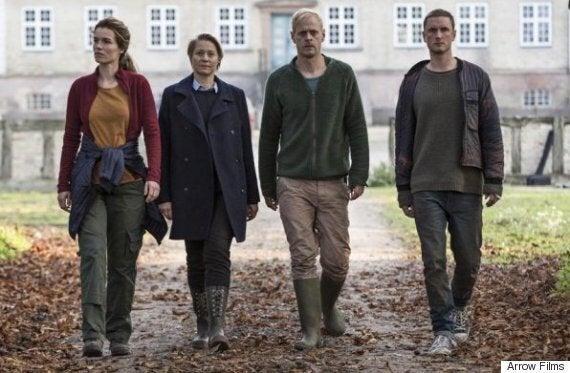 The Legacy Series 2 finds all four Gronnegaard siblings dealing with their reimagined futures
What this series lacks in a central plot question - who will inherit the house? - is made up for by the internal dynamics between the warring siblings - Gro (Trine Dyrholm) and her big professional secret, Emil (Mikkel Boe Følsgaard) and his disastrous trip to Thailand following his betrayal of his brother, and Frederick's (Carsten Bjørnlund) all-consuming demons threatening to overwhelm him.
On the home front, Thomas (Jesper Christensen) continues to wander about - smoking dope, doing little, causing havoc and harmony in equal measure - while Signe struggles with her plans to create a hemp-fuelled future out of a home still all too overshadowed by the mysteries of the past. And, at the centre of it all, the underlying real question, will blood prove thicker than water or, in this case, flood?
'The Legacy' Series 2' will be available on Blu-Ray and DVD from Monday 27 July. Watch the exclusive trailer above.