'The Legacy' explores what happens when successful but capricious artist Veronika Gronnegaard makes one final decision before giving into her secret illness. Her family didn't function that well before Veronika's secret came out, with a loving but resentful daughter Gro, one son who has broken all contact and another who phones from Thailand only when he's run out of cash. Now it's a quagmire of complex interlocking pasts, presents and a battle for the legacy at the centre of the tale.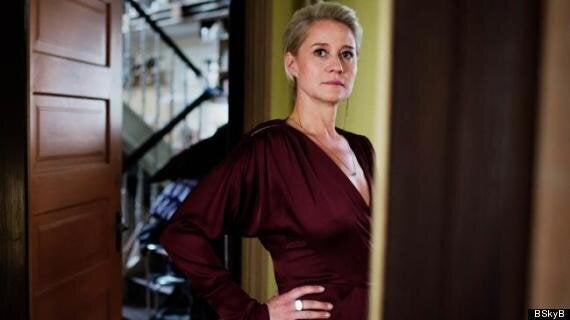 Danish star Trine Dyrholm plays Gro, troubled daughter at the centre of 'The Legacy'
This role is quite a different one, she tells HuffPostUK. "She's jealous, she's defending her relationships. She's tough and not always likeable. It's a pretty complex character I've got there."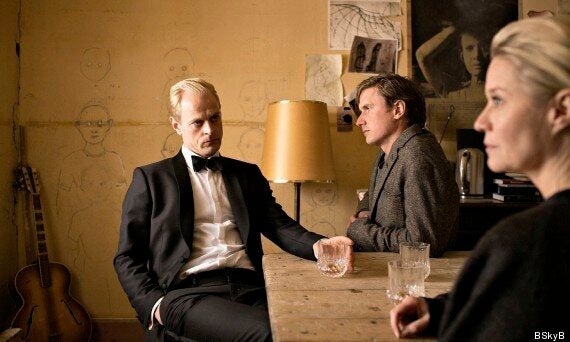 Despite having yet another complicated woman at the centre of this Danish drama Trine is insistent that, even though it comes from the same national television studio – DR (Danish Radio) – 'The Legacy' is a very different show from 'The Killing' and 'Borgen'.
"This was never meant to be as big a show as those two," she says. "It's a totally different genre. There was no pressure on us to repeat their success, thankfully."
"Well, we got enormous ratings," laughs Trine. "But there was no pressure. Even with hits that big that have gone before, you have to just concentrate on the work."
Why is DR's record so consistent, I wonder?
"We actors have a lot of influence, and she listens. It's inspiring to work with this quality of material."
'The Legacy' begins tonight on Sky Arts at 10pm. Watch the trailer here..