The way Trine Dyrholm describes it, her first meeting with co-star Pierce Brosnan was as romantic as anything they cooked up for their characters in 'Love Is All You Need'.
"I was a little nervous, because of his huge stardom," she remembers, of the first time the pair met, to go through their lines for the romantic drama, a Danish family saga of a wedding set in a Mediterranean-kissing lemon grove of Sorrento.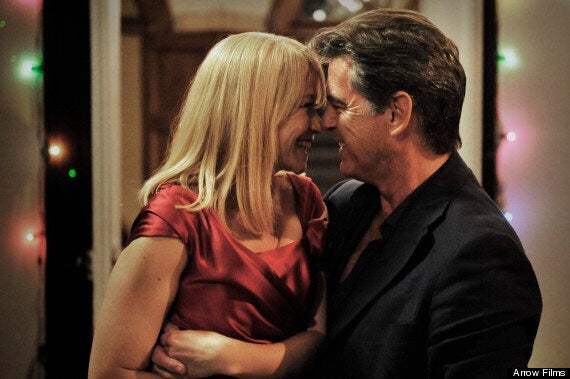 Trine Dyrholm and Pierce Brosnan find each other in 'Love Is All You Need'
"We sat together, reading. And then he looked me in the eye, grabbed my hand and invited me into his space. It was so generous and nice of him."
The obvious chemistry between the two actors is reflected on screen, with Brosnan playing a long-widowed businessman, and Dyrholm playing a hairdresser, still rallying from cancer treatment, and reeling from the fresh blow of her husband's infidelity.
The pair are brought together for the wedding of their respective children and a walk in the sun, which made a change for Dyrholm, far more used to the bleak fare we used to associate with Nordic drama.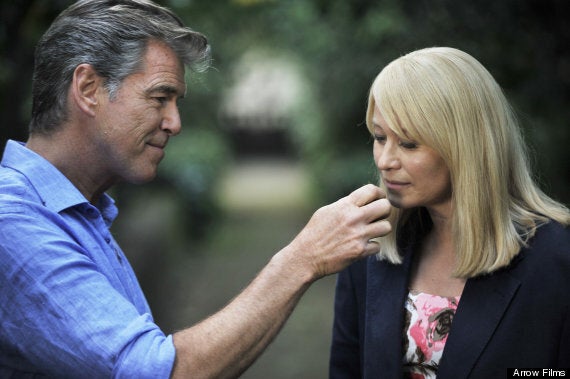 "For me, the challenge was to have fun on screen, to actually walk in the lemon grove, in the nice dress, with my shoes in my hand, dancing."
Dancing with Pierce Brosnan in the lemon groves doesn't sound too bad for a day's work, but this isn't the first time Dyrholm - next to be seen in a Danish family saga The Legacy, that will no doubt be making its way to UK shores - has impressed an A-lister.
Alec Baldwin previously described her as "the best actress ever" after seeing her in 2008 thriller 'Troubled Water', something that tickled Dyrholm when she encountered the 30 Rock star at a festival soon after.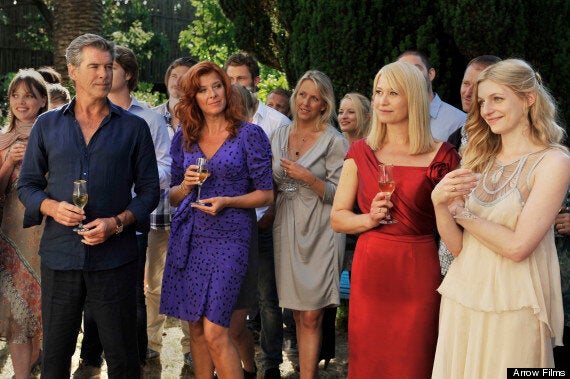 "For me, the challenge was to have fun," says Trine
"The poor man probably just said it off the cuff, and then it was printed in a Norwegian newspaper as though it was... The Truth. When I met him, I didn't like to beat him up about it, I just said hi."
Of course, Trine Dyrholm is only one of the stars of Danish drama making international waves right now, with a level of hype the committed actress realises she has to be careful about.
"The most important thing right now is to not believe too much in your own success," she muses. "Of course, it's interesting if we can do co-productions and mix it up with the language, but we do have to concentrate and make sure we keep on doing good films."
Love Is All You Need is in UK cinemas now. Watch the trailer below, and a special clip above...
Popular in the Community