WWE wrestling star Hulk Hogan appears to have been removed from the organisation's official website after allegedly making racist slurs.
The move by Worldwide Wrestling Entertainment has prompted allegations that a racist audio tape is the reason behind Hogan's removal.
Sources say they have seen transcripts of yet-to-be-released audio in which Hogan uses racist terms, and which some reports suggest refer to fellow wrestler Dwayne "The Rock" Johnson.
American journalist Marc Lamont Hill tweeted: "...the transcripts that I've seen have Hogan calling The Rock the 'N-word' and 'sambo' among others."
With rumours as yet unconfirmed by WWE, an older clip of a controversial interview by Hogan has re-circulated online.
View video of the 2012 interview, which aired on Eminem's Sirius XM hip-hop channel Shade 45, below.
However, as this interview is historic, it is not thought that it is the audio reported as being close to being released.
World Wrestling Entertainment's Hall of Fame was amended to remove Hogan and he has been left off a list of judges for the current Tough Enough competition series.
Hogan's final fight in the Wrestlemania series is also now in doubt.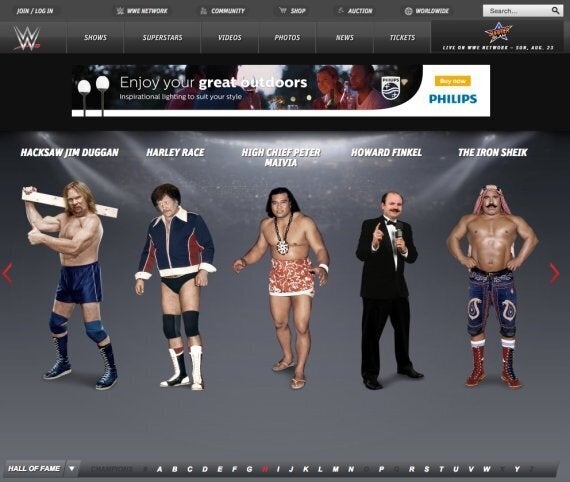 Hogan has been removed from The WWE Hall of Fame
The video of the three-year old interview began re-circulating online and on websites including the Daily Motion.
However, the reason for the changes to the WWE website have yet to be confirmed.
British representatives of WWE declined to comment when contacted by The Huffington Post UK.
Meanwhile Hogan has tweeted a somewhat cryptic message.