Monica Singh has finally realised her dreams of becoming a New York fashionista - despite being the victim of a horrific acid attack.
The student from India, now 28, had been top of her class when a jilted admirer organised for an entire bucket of acid to be thrown on her.
The corrosive liquid burned through all seven layers of her skin and nearly killed her.
But spurred on by her father - who spent his life savings on 46 corrective surgeries over the last 10 years - she has battled back to hit her goals.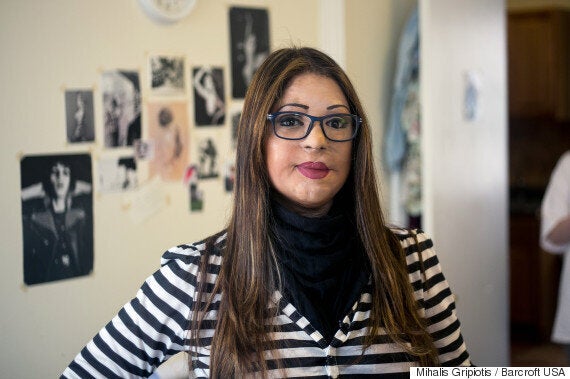 Last year she was accepted into the prestigious Parsons The New School For Design in Manhattan - where alumni include fashion icons like Tom Ford and Anna Sui.
She now has hopes to become a famous fashion designer herself.
She said: "Fashion has been like an energy booster for me. It keeps me happy, keeps me motivated and strong.
"People like Alexander McQueen and John Galliano were like gods to me. They are the type of people who design dreams. I would love to be a known fashion designer and have a career.
"My passion has always been to make people feel beautiful, like princesses, and hopefully in New York I will get the opportunity to prove what I can do."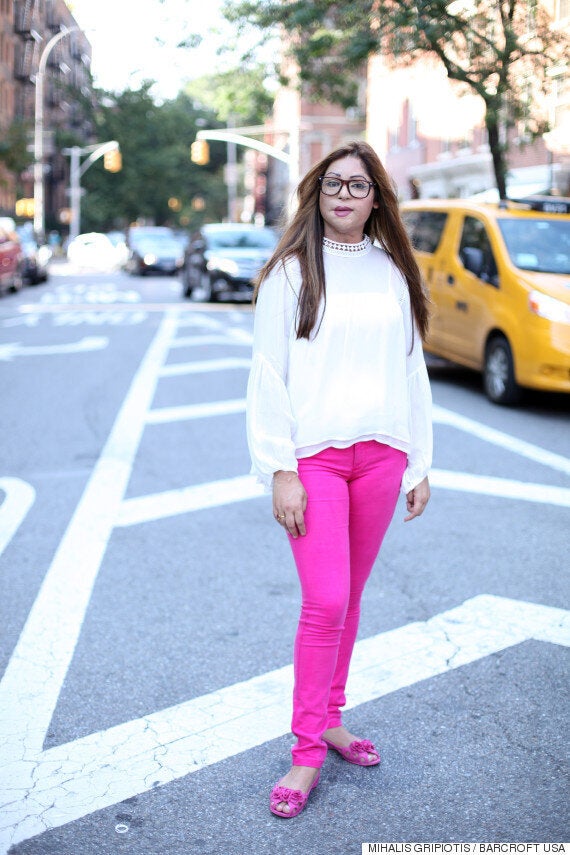 10 years ago, Monica, then 19, was in the first year of her undergraduate course in apparel design at the National Institute of Fashion Technology, in New Delhi.
But her life was dramatically changed by an acid attack whilst on a break in her hometown of Lucknow.
She said: "There was a guy who'd always admired me and always wanted to be my boyfriend but I was very much focused on my studies and making a career for myself.
"I denied his proposal for marriage and I think he took that denial very seriously and pretty hard."
But she could never have guessed at the callous revenge that was to follow.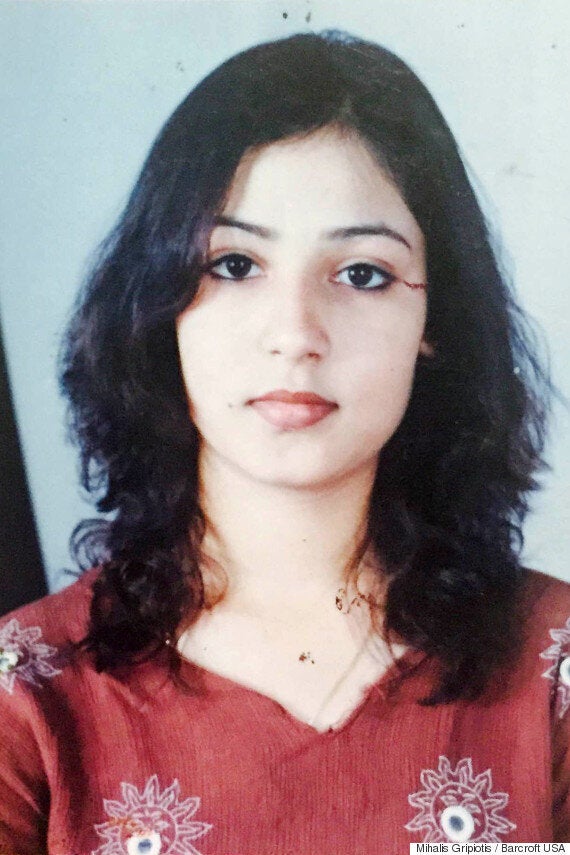 Monica Singh before the attack
Sat in her car with her window down in the heat, five hired thugs approached and threw a bucket of acid over her.
"At first I thought somebody had pulled a prank and thrown a coffee or a cold drink on me but slowly, slowly it started burning my skin all over, it became painful and I started screaming.
"I got out of my car and screamed for help because the burning was indescribable."
The acid, which also melted part of the car door, scorched her face and neck a charcoal-black colour and doctors initially did not know if she would survive.
She said: "Being a burn patient I was sleeping in a cage. I used to feel like I was already in a coffin.
"There was a time when my entire body was completely skinless. It was very painful and I used to scream but not as a person usually does.
"The screams used to come from my soul, I was screaming 'kill me now, I can't bear this anymore'."
The support of her stockbroker father Mahendra, mother Savita, 52, and banker brother Nikhil, 32, has been pivotal in her recovery.
Her father spent his life-savings of £50,000 on 46 surgeries to repair the damage - with doctors using a new type of graft with skin from her back.
But Mahendra also instilled a belief in her to not give up and to continue her studies.
Monica said: "He asked what I wanted to do and I told him I wanted to go back to college and get a degree. He said that's all he'd wanted to hear and that he would do everything to make sure that happened."
After a long struggle she finally got her degree in 2009 and began work as a freelance designer and buyer.
And in January 2014 she went one step further when she was accepted to study fashion marketing at Parsons.
Story continues below slideshow: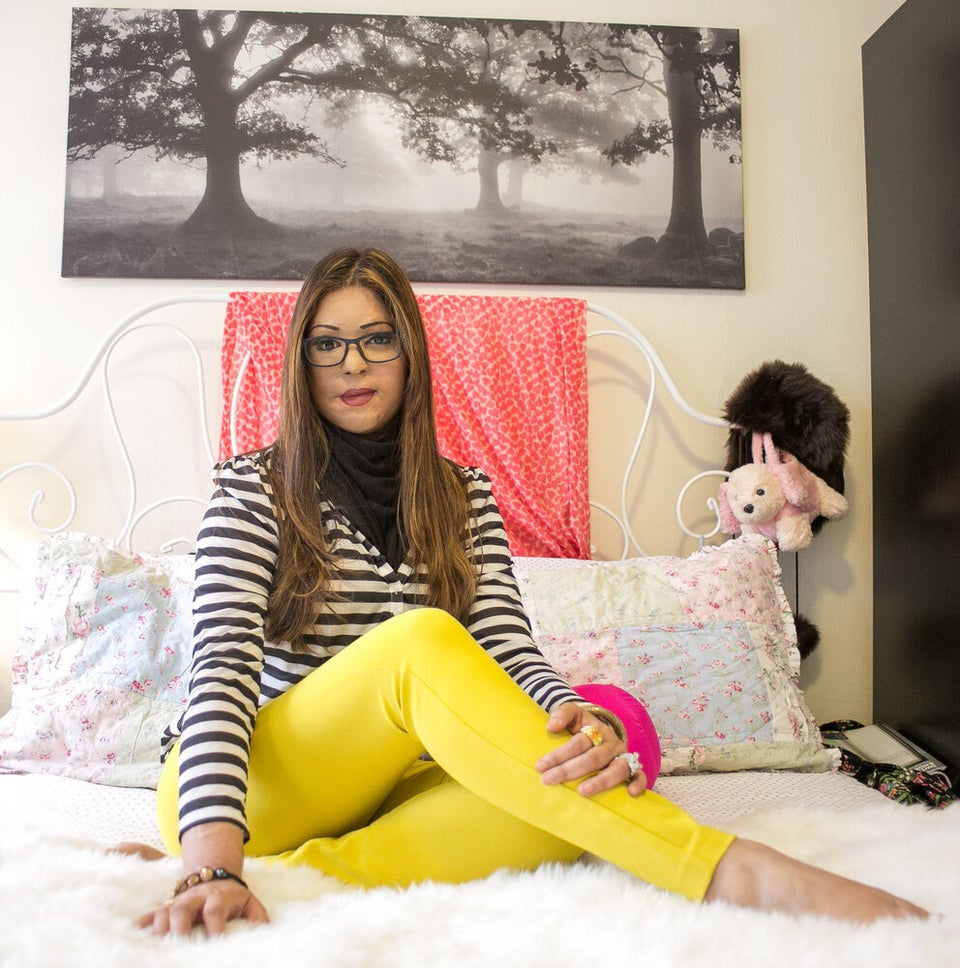 Acid Attack Survivor Monica Singh
A crowd-funding campaign was launched to raise $50,000 (£32,150) to pay for her fees and she finally started in August 2014.
She said: "When I first got here I remember looking out of my window at the lights in Time Square and jumping up and down saying to myself 'I'm finally here'.
"We all have our share of sorrows and sadness. But if you can create something beautiful out of it then that is amazing.
"My dream is to do well through my education and career so that I can give something back to make my father proud and to show that even after what happened to me, I still went on to achieve my dreams.
"New York is somewhere where I can establish myself and I want to create a Monica Singh who can do what she wants to do and do it all herself."
Unfortunately, her father was unable to see her dreams realised as he died from organ failure two years ago.
As for the people who almost destroyed her life, they are yet to be brought to justice - almost a decade after the attack.
According to the Indian press, two of her attackers are in custody but three are out on bail.
In April 2013 a new law was passed entitling acid attack survivors to compensation from state government and the attackers but as the assault on Monica pre-dates this, she will not benefit.
For now she is focused on her studies, internship and making a name for herself in the cutthroat world of fashion as well as creating her own foundation for other victims of acid attacks.
Her housemate Kathryn Paul has been particularly inspired by her story.
She said: "When she first told me her story I was very shocked and had no idea that's what had happened.
"We both started crying and immediately made a connection.
"In the future I really do think she can do whatever she would like to accomplish."