TV presenter Ben Fogle has opened up about the heartbreaking moment his son was stillborn at 32 weeks in August 2014.
The 41-year-old, who has two children Ludovic, five, and Iona, four, with wife Marina Hunt said the whole experience was "incredibly painful".
Speaking on ITV's This Morning, Fogle said: "We lost him at eight months or so. It's someone you nearly met, you dreamed of meeting, you projected what your family would be like, you projected the three children together, you did the nursery, you'd told the children.
"To have that stolen from you is painful in a way that unless you've been through it yourself, you can't understand and that's why we've spoken about it." Fogle explained the reason him and his wife have spoken out about was because he felt being in the public eye meant he shouldn't always shown the "golden moments" of his life because everyone suffers highs and lows.
He continued: "My wife and I now appreciate our children. We make the most of it, we get outdoors as much as we can!" Fogle was also on the show discussing how he will be inspiring youngsters to get active over the summer holidays.
The TV personality has teamed up with Go Ape as part of their brand-new Share Adventure campaign this summer.
He shared the results of a study commissioned by Go Ape which found that over the six week summer holidays, children will spent 84 hours in front of a screen.
As a father of two, Fogle will offer advice and tips to parents on the best ways to share adventures with the whole family over the summer holidays.
He said: "You need to go with them and you need to make a virtue whatever the weather. You ave to be the person to jump in the puddle head first and laugh about it.
"I live by every single moment. I don't want to wish my life away."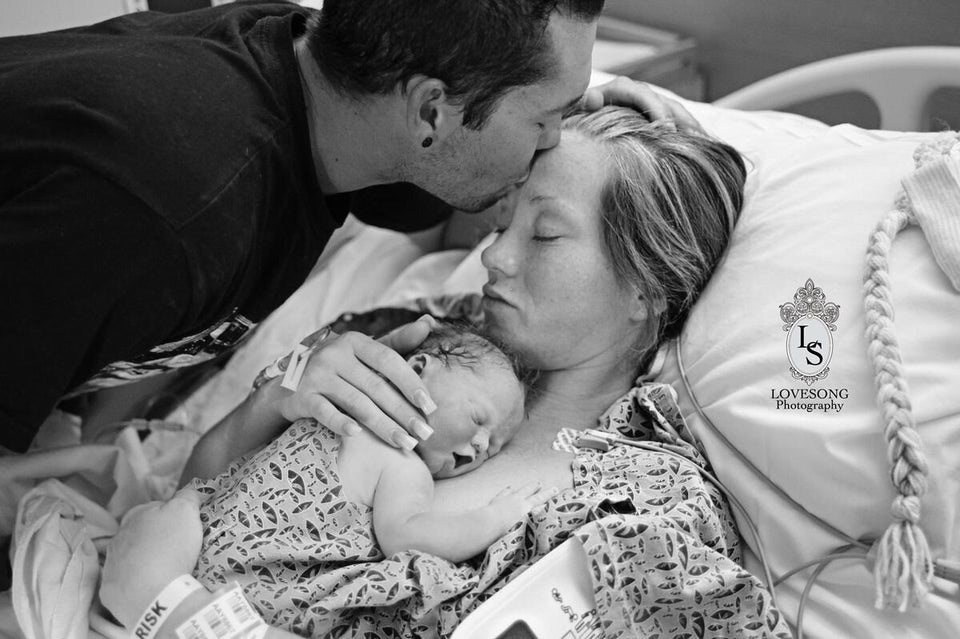 Photos of Stillborn Baby Comfort Parents