Bobbi Kristina Brown's life had been one of unimaginable fame and glamour, but also misery and tragedy, ever since the day she was born to two incredibly talented but highly unpredictable R&B superstars.
Now, only a few months after her 22nd birthday, Bobbi Kristina's fate has hauntingly mirrored that of her musical legend mother, Whitney Houston, who died three years and a half years ago in her hotel bathtub - surely leaving her grieving father Bobby Brown to wonder forever what happened to his once glittering family.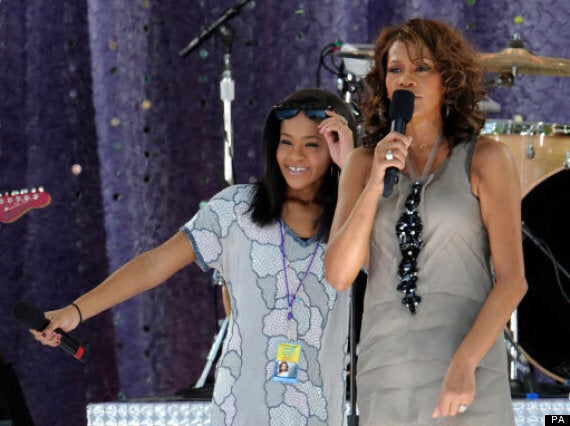 Bobbi Kristina on stage with her mother Whitney in 2009
Bobby Brown already had three children when he whisked pop princess Whitney off her feet back in the early 1990s, and the pair briefly became the golden couple of R&B. Although there were many who, even then, doubted Bobby's good influence on his new wife, for a while, their lives together appeared to confound all speculation about what R&B's wild child would do to its most treasured girl. Bobbi Kristina made her first stage appearances as a tiny baby, when Whitney would bring her on, along with her husband, and tell the audience, "As you can see, we're just fine."
Alas, this may have been true once, but Whitney and Bobby's marriage spiralled out of control, with a catalogue of drug busts, jail time for Bobby, rumoured affairs for both, and a reality show that revealed a family chaotic, confrontational and constantly veering over the edge of any kind of conventional family life. Although Whitney's bond with her daughter was plain to see, so too were her futile attempts to rein in a capricious teenager, who obviously didn't have many examples of stability in her life. After years of volatility, her parents finally split permanently in 2006, after which Whitney admitted the extent of her drug addiction for the first time.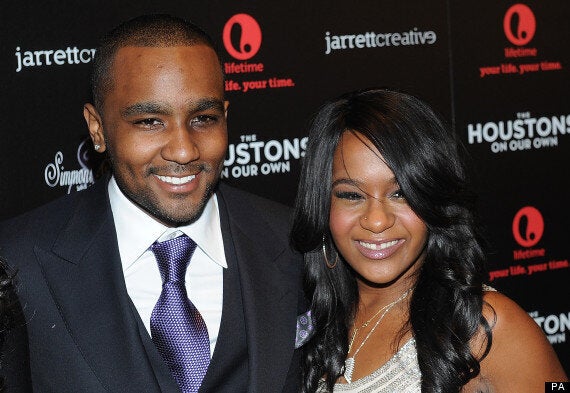 Bobbi Kristina with husband Nick Gordon. The pair grew up together, but became romantically involved after Whitney Houston's death in 2012
Whitney appeared to bounce back in 2009, with her final album 'I Look To You' garnering acclaim for the newly-found layer of soul in her voice. And she delighted in inviting Bobbi Kristina, by now 16, to perform with her on stage with her. The pair had previously recorded the song 'Little Drummer Boy', where Bobbi's inherited talents could be heard.
Sadly, this was a brief respite in Whitney's decline, as touring took its toll, critics dismayed at the quality of her live vocals, and concerts were cancelled around the world. Despite this, her death in 2012 came as a shock to her millions of fans everywhere, prompting a surge of affection and fresh interest in her music. Bobbi Kristina was the most distraught of all, having to be hospitalised after the news of her death, and later telling Oprah Winfrey she'd lost both her mother and her best friend.
The last three years had not been smooth sailing for Whitney's only child, and the sole heir to her huge fortune. Bobbi Kristina, still only 19 when her mother died, found comfort with new boyfriend Nick Gordon, although family members, including Bobbi's grandmother soul singer Cissy Houston, frowned upon this relationship with a young man Whitney had brought up as her own son.
Bobbi Kristina ignored their concerns, pointing out there was no blood connection, and marrying Nick a year ago, announcing publicly "I'm finally happy!"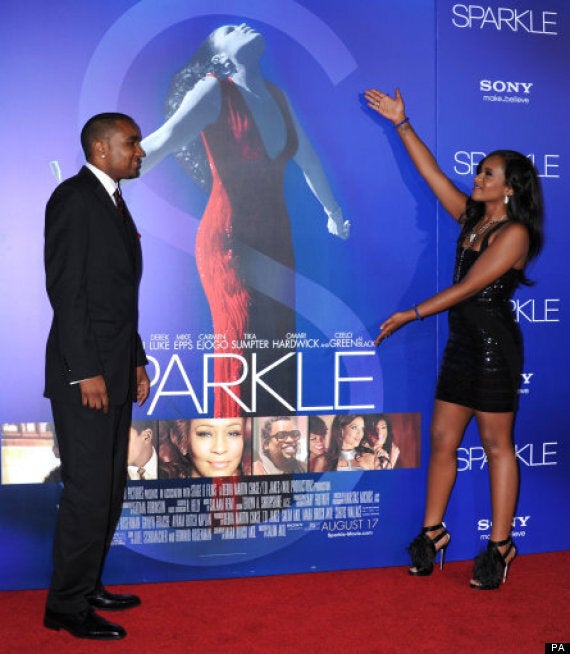 Bobbi Kristina was proud to introduce her mother's final film 'Sparkle'
With Nick, Bobbi Kristina was all smiles on the red carpet at the premiere of 'Sparkle', her mother's last film, which was released some months after her death. But, more recently, she had clashed with the actress Angela Bassett, and her plans to make her directorial debut with a biopic of Whitney for Lifetime Channel.
When Angela said she wouldn't be casting Bobbi Kristina because she "wasn't an actress", Bobbi took to Twitter, calling Angela a "bitch", something for which she later apologised.
"I'm a young woman who can admit her wrongs," she tweeted. "4who was offended I apologise BUT understand me before your (sic) quick to judge though."
More recently, plans for her own musical career were shelved, with family becomingly increasingly concerned by her lifestyle with Nick Gordon in their Atlanta townhouse, where Bobbi Kristina was discovered, back in January. Reports now coming from the city indicate that police will be stepping up their investigation of exactly what happened to her, before she was found face down in the bathtub, and lapsed into a coma from which she would never awake.
Six months later, her family must now begin the grieving process for their Bobbi Kristina, a young girl whose life of great love and almighty loss has now reached the most tragic of conclusions.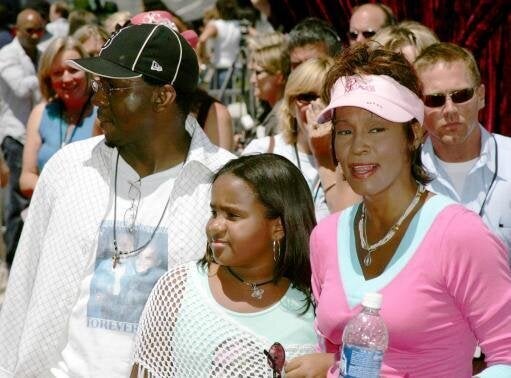 In Pictures: Whitney Houston's Daughter Bobbi Kristina