A father has made a touching tribute to his son, who recently passed away after a long battle with cancer, by creating a video game in his honour.
Developer Ryan Green made 'That Dragon, Cancer', "an adventure game about hope in the face of death", not only as a way to remember his son, but to help open communication and provide support for others going through a similar situation.
Joel, who was Ryan's third son with wife Amy, was first diagnosed with cancer when he was just one years old.
When he was two, doctors broke the heartbreaking news that Joel's cancer was terminal. They said he had just months to live, but Joel lived until he was five years old. He passed away on 13 March 2014.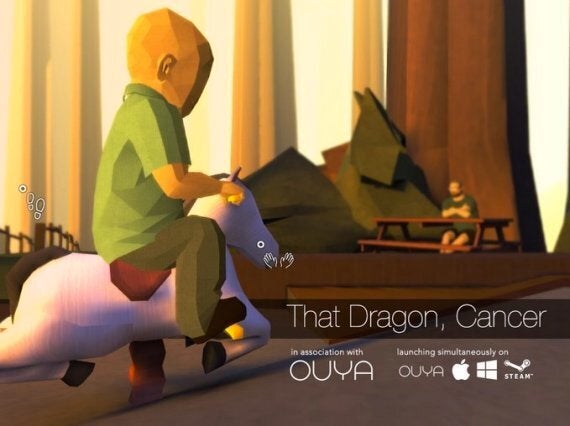 Writing on the Kickstarter page setup to see the video game to completion, Ryan described 'That Dragon, Cancer' as: "A video game developer's love letter to his son; an adventure game to inspire us to love each other; a voice for those fighting cancer."
This is far from your average video game. As HuffPost Parents points out, there are no levels or points, instead 'That Dragon, Cancer' is more of an immersive experience - an honest depiction of one family's heartbreaking cancer journey.
Parts of the game are set in hospital waiting rooms, while others capture to more upbeat moments of Joel's childhood.
"In the end, I guess my greatest hope is pretty simple: that players might care about my son the way that I do."
To support 'That Dragon, Cancer', which has currently raised $104,000, click here.