Children in Damascus are able to play safely from the shelling in the streets above thanks to an underground playground constructed by activists. The subterranean park, which was built in Ghouta in the eastern part of the capital city, allows the city's youth to have a glimpse of a normal childhood away from the bloodshed of the civil war... at least for a while.
On Monday, the United States and Turkey set about finalising plans for a military campaign to push the Islamic State group out of a strip of Syrian territory along the Turkish border, a move that would further embroil Turkey in the civil war and set up a potential conflict with US-backed Kurdish forces.
A US official said that the creation of an "Islamic State-free zone" would ensure greater security and stability in the Turkish-Syrian border region. However, the official said any joint military efforts with Turkey would not include the imposition of a no-fly zone.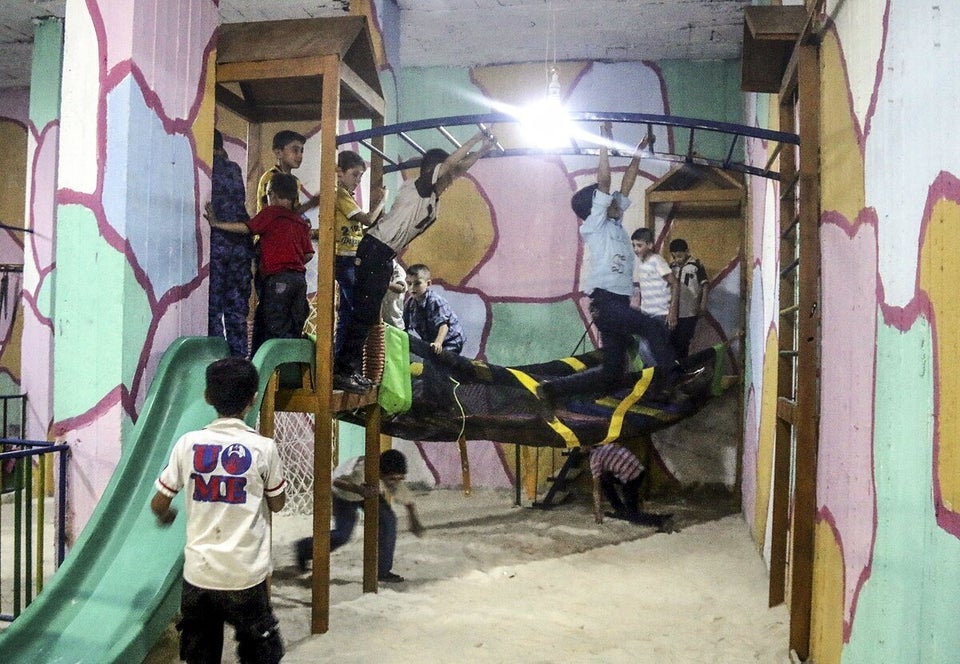 Subterranean Playground For Syrian Kids